Christmas Gift Guide for Children 2018
I love this selection of gifts this year in my Children's gift guide. I have a variety of games to suit young and older children, STEM products, slime and textured gifts for sensory, dolls, fairies, robots.
So without any further a due;

My children have always loved jigsaw puzzles and this Dear Zoo Puzzle Tray looks like a great one. There are 8 chunky wooden pieces to take in and out and each one featuring a colourful animal.

The girls love their dolls and when I saw the One Dear World ones I knew Emily would love it. One Dear World is a collection of 4 dolls from all over the world. Each one is a different ethnicity and all have their own little story. What's more you can also buy the accompanying book which features all 4 dolls on an adventure around London.
Beat the Clock – Stopwatch set is pretty much jam packed full of fun and constructive activities. It is a great way to encourage learning about time without it feeling like the children are learning. Using the stopwatch to keep track of time some of the challenges involve keeping balloons in the air, setting a table and running around the block! There are 36 pages in the challenge book and it will keep them entertained for hours! Tiger Tribe Available at Trotters Childrenswear & Accessories and selected stores.
The girls love their My Fairy Garden so I know this will be a hit! The My Fairy Garden – Picnic Basket comes with everything Fairy Blossom and her friend Bunny need to enjoy their picnic. The Picnic Basket opens and inside you can find a tea set with cups and teapot, plates and a cake stand! Fairy Blossom and her friend Bunny can enjoy their tea and eat their delicious cupcakes! The Picnic Basket also features a carry handle to make it easy to take on adventures.
The girls love the range of FabLab Products! They are so easy to use!
The Bath Bombs set can make up to 8 bath bombs to then enjoy in your bath! Super easy and everything is provided!
The Perfume Set is great for anyone who wants to experiment and create their own perfume!
The Festival Face Tattoo Set features more than 12 temporary tattoo designs. Super easy to apply and just as easy to remove thanks to the oil that is included!
The Style Lab is the ultimate kit needed for a slumber party! Featuring Glitter Tattoos, Highlights and Nail arts!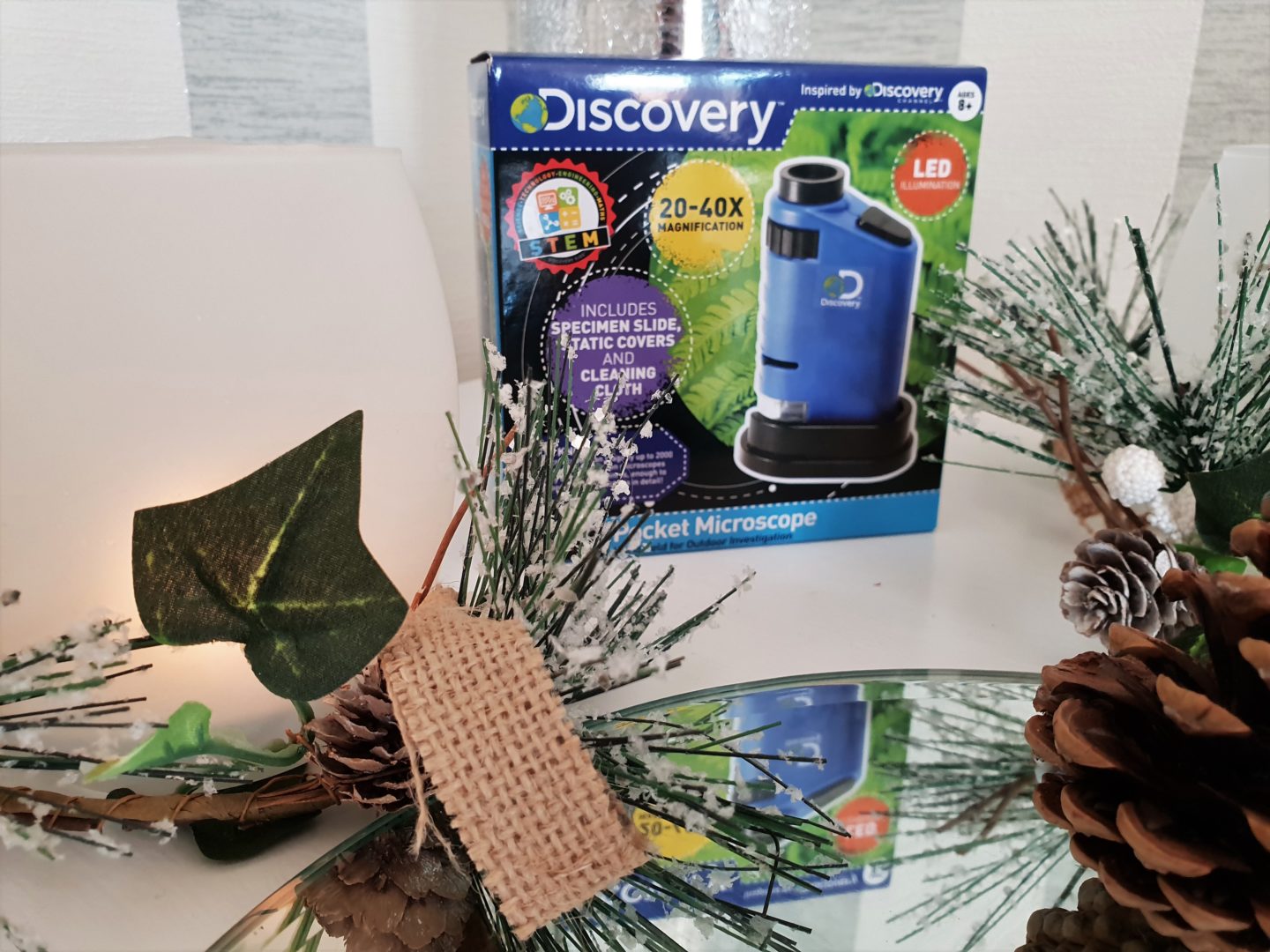 I love toys that have an educational value to them. This Discovery Pocket Microscope is compact and can be taken out and about. With a magnification of between 20-40x it is great at helping to identify items whilst out and about. The Pocket Microscope comes with 2x blank slides, 2x static covers and a cleaning cloth.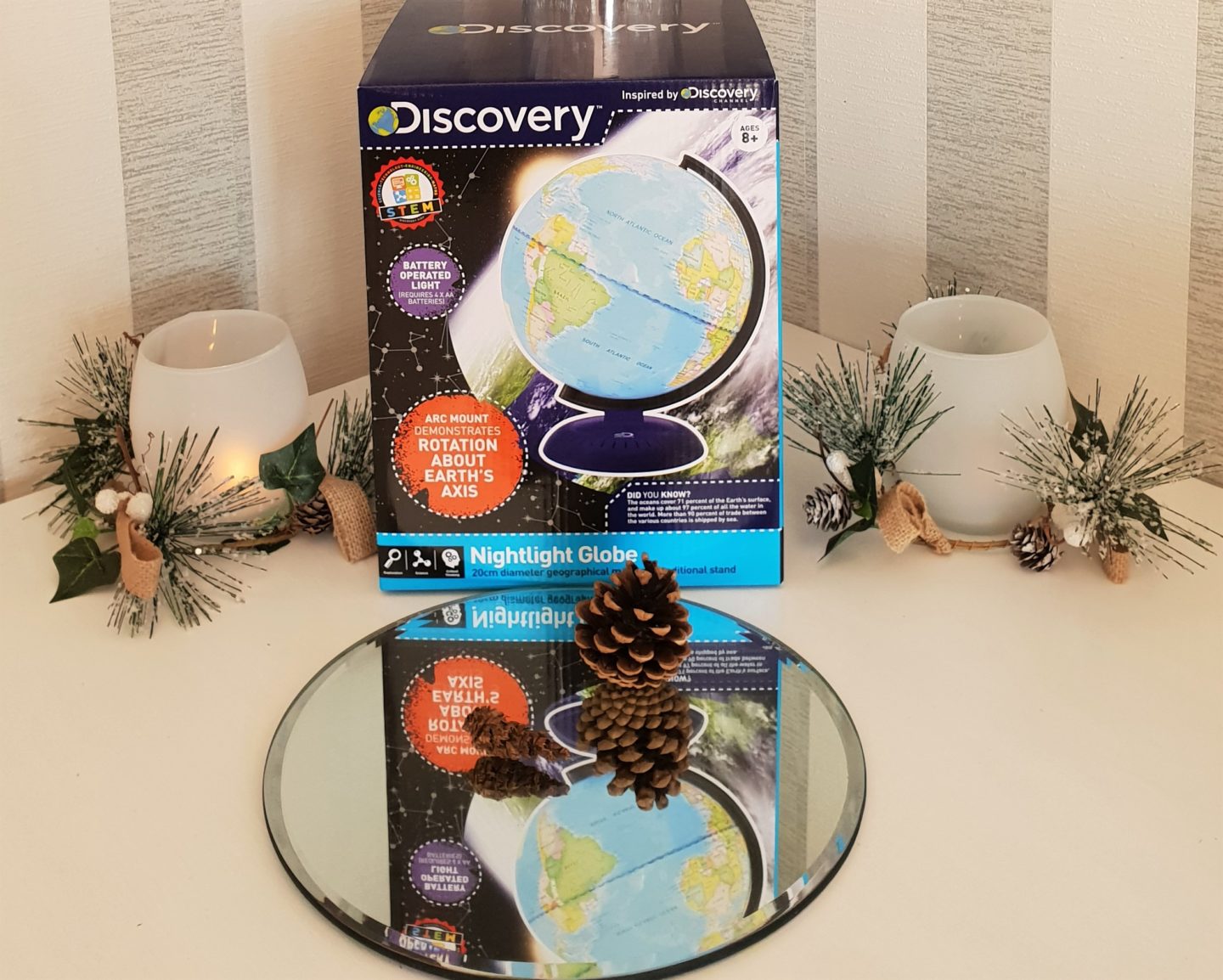 Another great product from Discovery is the Nightlight Globe. The globe sits on a traditional arc stand and spins on it's axis. It requires 4 AA batteries to get the light to work but when it does it makes a great light for night time. Countries are shown in colour blocks and the seas/oceans and capital cities are all labelled with their names.
Count With Peppa is a great little toy for younger children. There are 2 levels of play and learning and features 3 new songs! There is even a volume control button! Peppa can recognise each coin that gets inserted and she responds to each one. There are 8 different activities which all aim to help aid their development.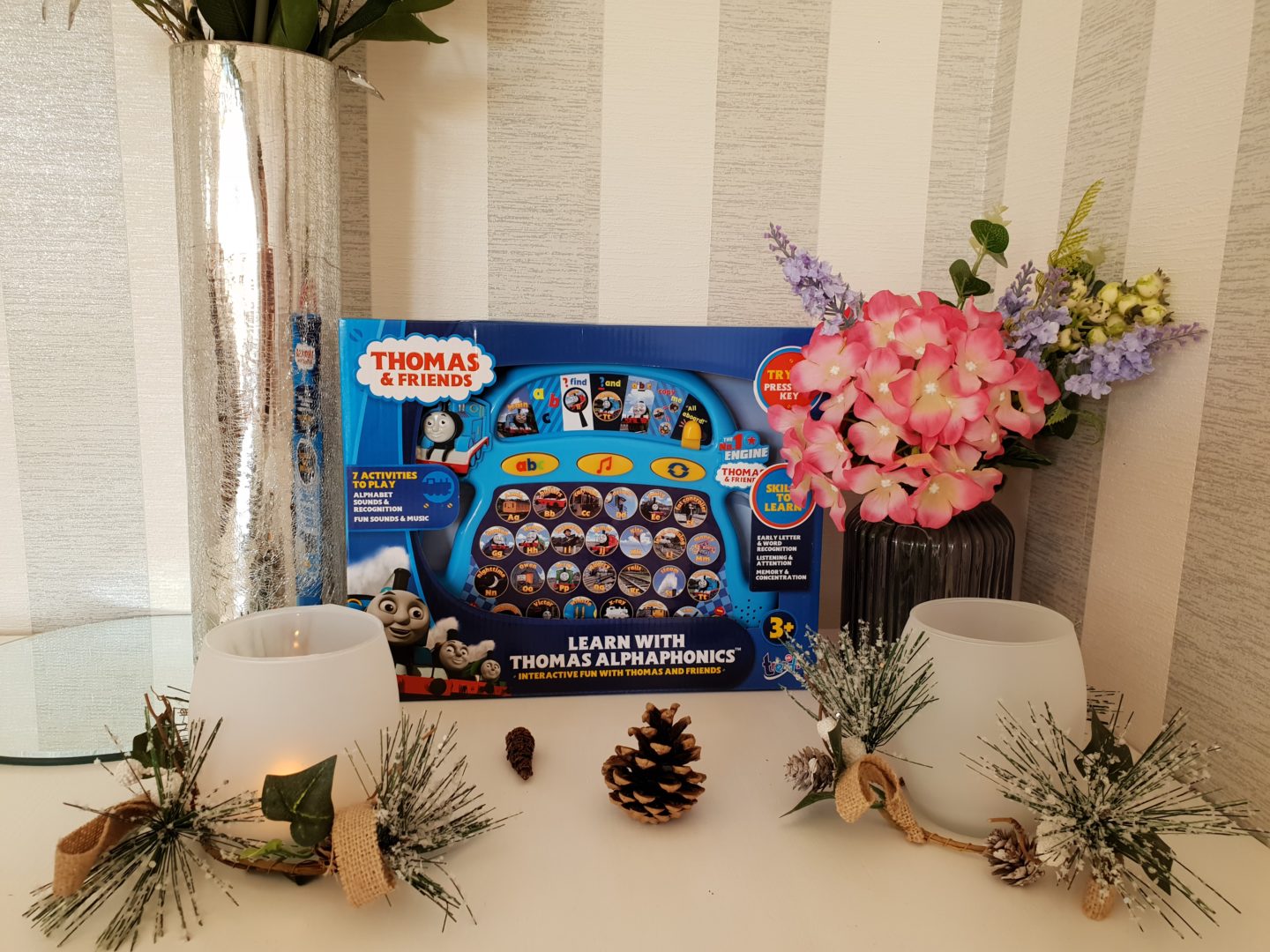 I remember having something similar to this when Leo was younger and we loved it! The Thomas and Friends – Learn with Thomas AlphaPhonics helps children to learn their letters, sounds and also spelling. The Carry Handle makes it super easy to take out and about and with 7 different play modes it will help keep them entertained for hours.
Emily LOVES Rapunzel and I know she will really love this! The 32″ Rapunzel Playdate Doll has long hair and is fully poseable with 11 points of articulation. Rapunzel comes with a brush, shoes, tiara and a removable outfit. It is huge and it is perfect for any Disney Princess fan!
I picked up this Disney Princess 3d Lumiere Light from B&M. The girls love Disney and I love Beauty and The Beast so it is a win win. The Lumiere Light is battery operated and makes a perfect night light.
Every year for Christmas I always make sure we have something creative. The Little Brian Paint Sticks are perfect for us! The girls love painting but we often don't have the time to get the paint, paint pots and brushes out. However Little Brain Paint Sticks are super easy and you don't need any of those things. The girls will be able to just take them out and use them to paint their pictures, making clean up quick and easy too. Little Brian have a variety of different paint sticks available as well as chalk sticks too.
Lydia and Emily are always asking for their nails to be painted like mine. The Nail-A-Peel Deluxe Kit is a creative way to create to polish and decorate your nails in 3D. The kit comes with over 100 designs to copy and 8 different nail polish colours.
Since reviewing a couple of Project MC2 sets earlier in the year, Lydia has become somewhat obsessed. The Ultimate Lab Kit is a great piece of kit that helps to conduct experiments at home or on the go. Lydia will love to do all the experiments! There are over 15 different ones for her to complete all explained in an easy to follow booklet. The set comes with over 30 pieces including a working microscope with a 4x zoom, petri dish, glass slides, test tubes and beaker.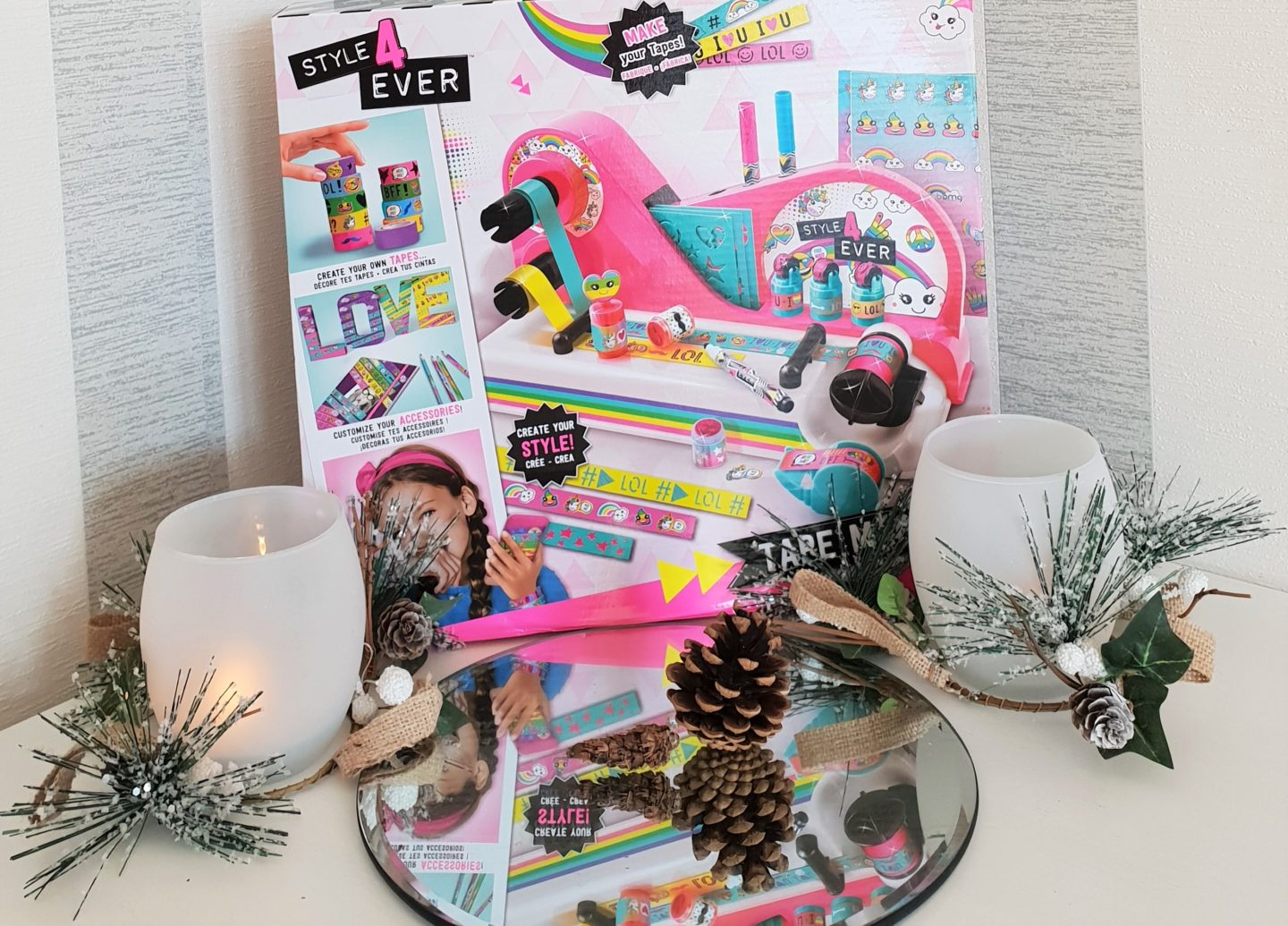 I hadn't come across a creative set like this before. The Style 4 Ever Tape Machine has everything you need to create your own unique tape. You can customise a whole heap of items with it such as school books, pencils, photos, or you can use it to secure wrapping paper for gifts. Included are stamps, stencils, stickers and markers along with 2 tape dispensers.
Leo and Lydia are obsessed with Slime. It has been such a popular craze this year! The So Slime DIY kit includes 3 packs of slime all ready to make. All you need to do is add water to the mix, shake and then it's ready!
Over Christmas we love playing games together as a family! The Gruffalo Snakes and Ladders will be a big hit especially with Emily! The player pieces are all characters from the story too! I can't wait to play this with them all!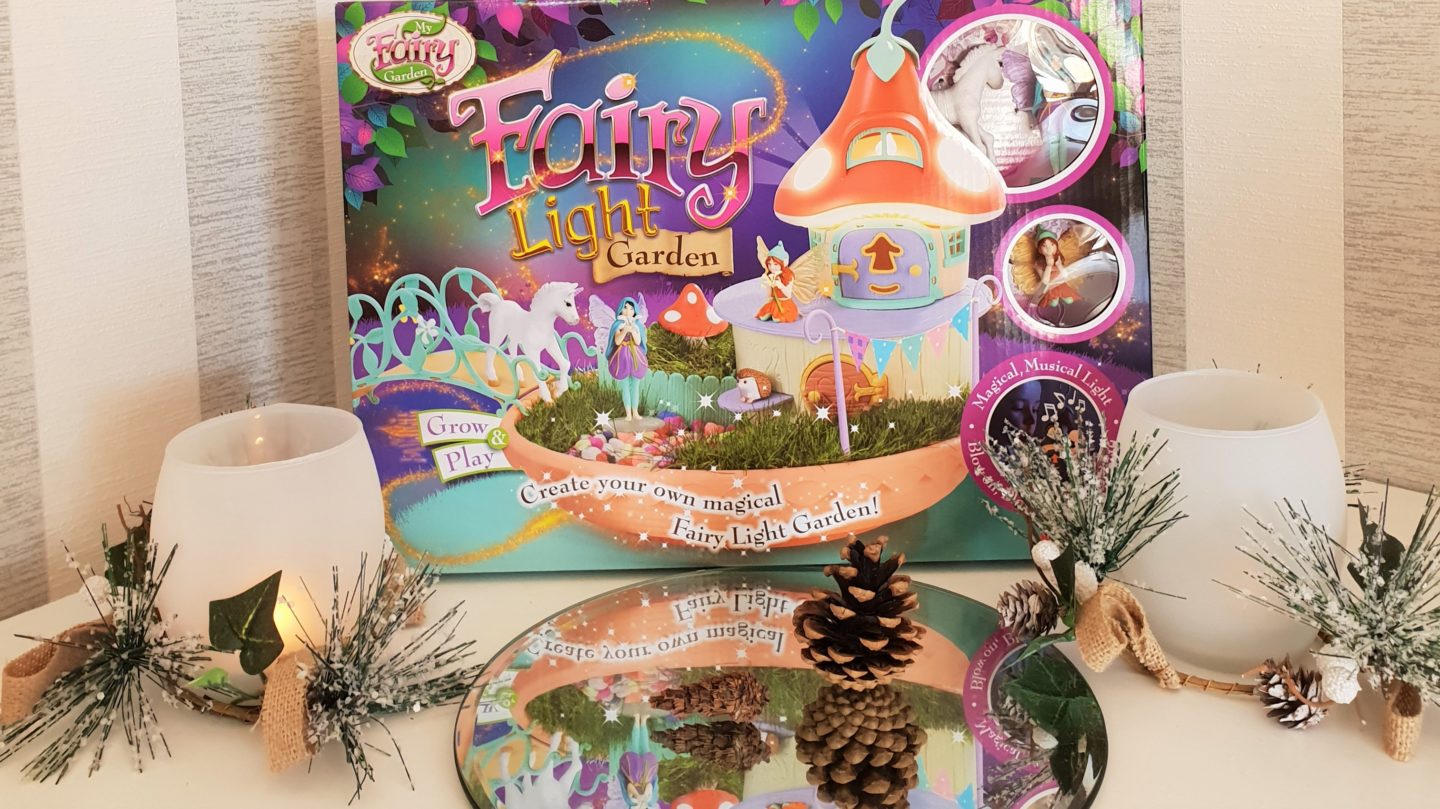 Another great product from the My Fairy Garden range is this pretty awesome Fairy Light Garden. I think as the nights are drawing in earlier than this will look great once lit up! The set features 2 fairies Heather and Elvie and the enchanted fairy mushroom home also doubles as the night light! Of course there are no real flames! All you need to do is blow on the magic candle to turn on the light and then listen out to the beautiful harp music that plays.
Bath time is fun time! and the Zimpli Kids range of Gelli Baff makes it super easy for the girls and Leo to play. All you need to do is add the sachet to turn the bath water into either Gelli or Slime. Once the playtime as stopped then add the super magic sachet to turn the slime/Gelli back to water. There are no harmful ingredients either!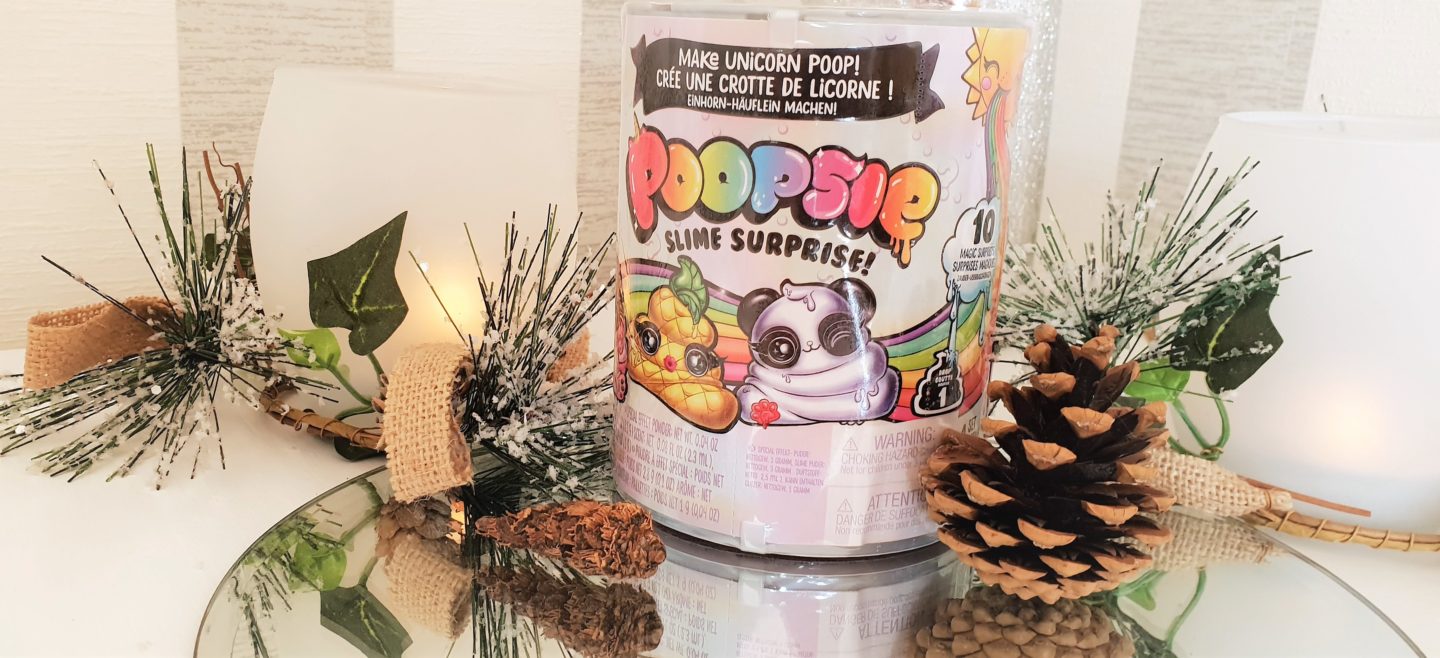 Poopsie Slime Surprise is a must have toy this Christmas! There are 2 styles to collect and each one features a glitter potty! There are 4 unicorn food (slime powder) sachets which can be feed to the surprise unicorn. When you place her on the glitter potty she creates a surprise! There are over 20 magic surprises included in each surprise unicorn!
Ready2Robot Bot Blaster is the only collectible that allows children to build, mix and match their own custom bots! Once built battle with friends to become the winner! The Bot Blaster includes extra weapons and accessories to build and customize mech bots and pilot bots.
I don't think it would be a Children's Gift Guide if L.O.L Eye Spy Surprise Doll wasn't featured. Each pack contains 15 suprises, 1 spy glass, a secret message sticker, surprise codes, bottle and a mystery disguise. You can feed or bath your LOL doll to discover water surprises too!
Num Noms are another great collectible gift and another the girls love collecting! The Delicious Desserts Lunch Box Playset features 10 scented Nums in a variety of different flavours and 2 scented Noms flavoured lip gloss! The Casing doubles as a storage case to keep the Num Noms safe!
Emily loves Moj Moj Squishes and these are perfect to add in her stocking at Christmas. The Moj Moj blind bags each contain a surprise squishy to collect!
The Paddington Spot the Difference game features over 80 different challenges to complete. You can follow Paddington's adventures through each challenge. Each challenge has 5 or 10 differences to find.
It wouldn't be a Christmas without featuring Lego! All 3 of my children love Lego and with a super big family I have plenty of nieces and nephews who love Lego too! The Lego Ninjago Cole Dragon Glider features the Ninja Cole as a mini figure. Put him into the glider and pull the  rip cord to send him flying into the air!
The Harry Potter Lego set features the scene in Aragog's lair! Harry and Ron are trapped and need to escape from Aragog and the other 4 spiders! The tree also has a spiderweb shooting function which is a pretty great feature!
Another great gift for any Harry Potter Fan is the Golden Snitch Heliball. The golden Snitch Heliball not only flies but it allows you to be able to customise its flight pattern from random directional flight to near vertical flight by adjusting the angles of the wings, making it perfect for seekers in training!
Magic Tracks is a pretty awesome car track which lights up and can glow in the dark! The track can be built in any formation as long as there is a start and finish. It is pretty spectacular to watch with the lights off or dimly lit. 240 pieces of Glow in the Dark track can build 12ft Speedway to enjoy!
Floof is pretty fab too! Floof feels incredibly soft and has a lovely smooth texture making it super easy to mould. You can either mould with your hands of it also works great with moulds for sand play. The girls love playing with this and I really don't mind them playing as clean up is a doddle! I store in an air tight container and it can be reused as many times as you like!
The girls already have a great understanding on how rescue centres work. A couple of years back we rescued our cat Phoebe from a local shelter. Rescue Runts is a lovely way to show how tender loving care can help look after an animal. Included in the set are tweezers (which are used to help remove "fleas", Brush for the matted hair, cloth, collar, bandage and 6 colourful fleas.
Leo can be pretty disgusting at times and he loves all kinds of pranks! I am planning on surprising him by using The Floater bath plug after I have bathed the girls! It is a great prank! and I know he will love it!
As I have mentioned previously we love getting together and playing games! Wally The Washer is a great game that in particular Emily and Lydia would love! Wally the Washer contains all the clothes and one by one players take it in turns to push on the detergent to open the doors. Be the first to get a complete set of clothes on your washing line to win! Be careful though, get the smelly sock and the washing will need to be washed again!
Pass the Gass is another game that the girls and Leo will love to play! Each player takes it in turns to spin the spinner to pump the dog's tail. After a number of presses (which changes) the dog will fart and release a scent from its bum taking the player out of the game. Included in the game are 3 scent cartridges which range from pleasant to disgusting!
Leo has started a collection of Arcade games and I love how enthusiastic he is becoming with them all. The Candy Grabber is a lovely miniature version of the classic game found in arcades all over the world! I can't wait to fill this up and see Leo play in the morning! The game comes with lots of playing coins to be able to play.
Since starting school Emily has really loved having hair bows in her hair. However we don't have anywhere to store them and be able to pick the one we want easily. Up until now, this  hair helper fits lovely on the wall and once filled with bows and bobbles it looks great, there is even a hair brush holder on the side.
When I was a little girl I loved building dens with my brothers and sisters. It was such a lovely calming space that was really fun to be in! Dream Tents creates an easy pop up tent over the bed. Creating the same calming space I remember when I was little. The girls will more than likely use it for reading their books or when they play with their dolls!
No mini arcade space would be complete without Neon signs! I picked these up from B&M to gift to Leo for Christmas. He will be able to create his own signs and have so much fun having a play about with them.
***I received some of these products in return for inclusion on my gift guide***