Christmas is such an amazing and magical part of childhood. I always remember getting so excited about taking my stocking up to bed with my milk and mince pie for Santa and Carrot for the reindeer on Christmas eve, knowing that when I woke up it would be filled with goodies.
Myself, my brothers and my sisters were always allowed to open our stockings before we woke up our parents and whoever woke up first would go wake the rest of us up and we would all sit on our beds to see what we had got. There would always be a Satsuma and a handful of loose quality streets at the bottom of our stockings which now all five of us have carried on the same tradition with our own children.
I have been so excited this year because I have collaborated with one of our favourite brands 'Smiggle' to see what goodies I can find online for the girls stocking fillers and this is what I have picked.
Lydia and Emily are going to love each and every item I have picked for them. They have been asking for walkie talkies for a long time and Emily has been wanting one of these snazzy swiss army pencil cases just like Lydia's.
They both love drawing and colouring, so I have picked a selection of different scented gel pels, a pack of felt pens and a pack of glitter pencils for each of them.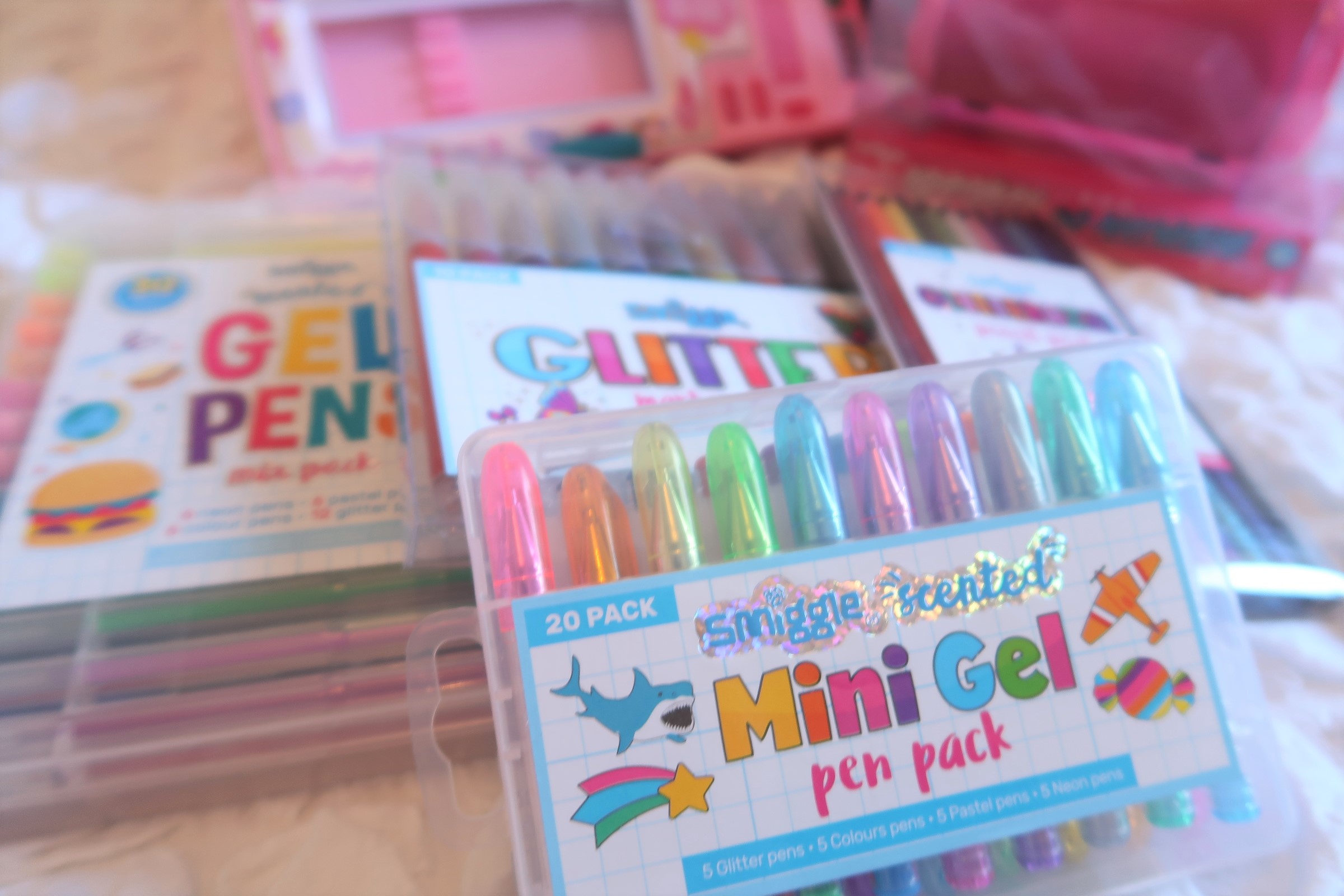 I also picked up a new lunch box for Emily to match her new pencil case because we all know how much kids love matching accessories and I just know that she will love it.
I chose the Bluetooth wireless speaker for the girls to share as they both love playing music through their tablet but also moan as it's never loud enough so they will be very happy with this one.
Lastly, these are my overall favourite. How could I not get them matching Unicorn ear muffs? Look at that gold unicorn horn and you can clearly see just how fluffy the headband is, they are perfect for this cold chilly weather. No more cold ears and earaches.
Check out Smiggle's website by clicking here. Their sale is also very impressive so be sure to keep checking back.
***I received these item's in return for inclusion on my blog***