Snotcha!
On a Sunday afternoon me and my family like to sit around the dining table with the television off playing games and spending quality time together. I was recently given the opportunity from Drumond park to review this sneeze spraying action game.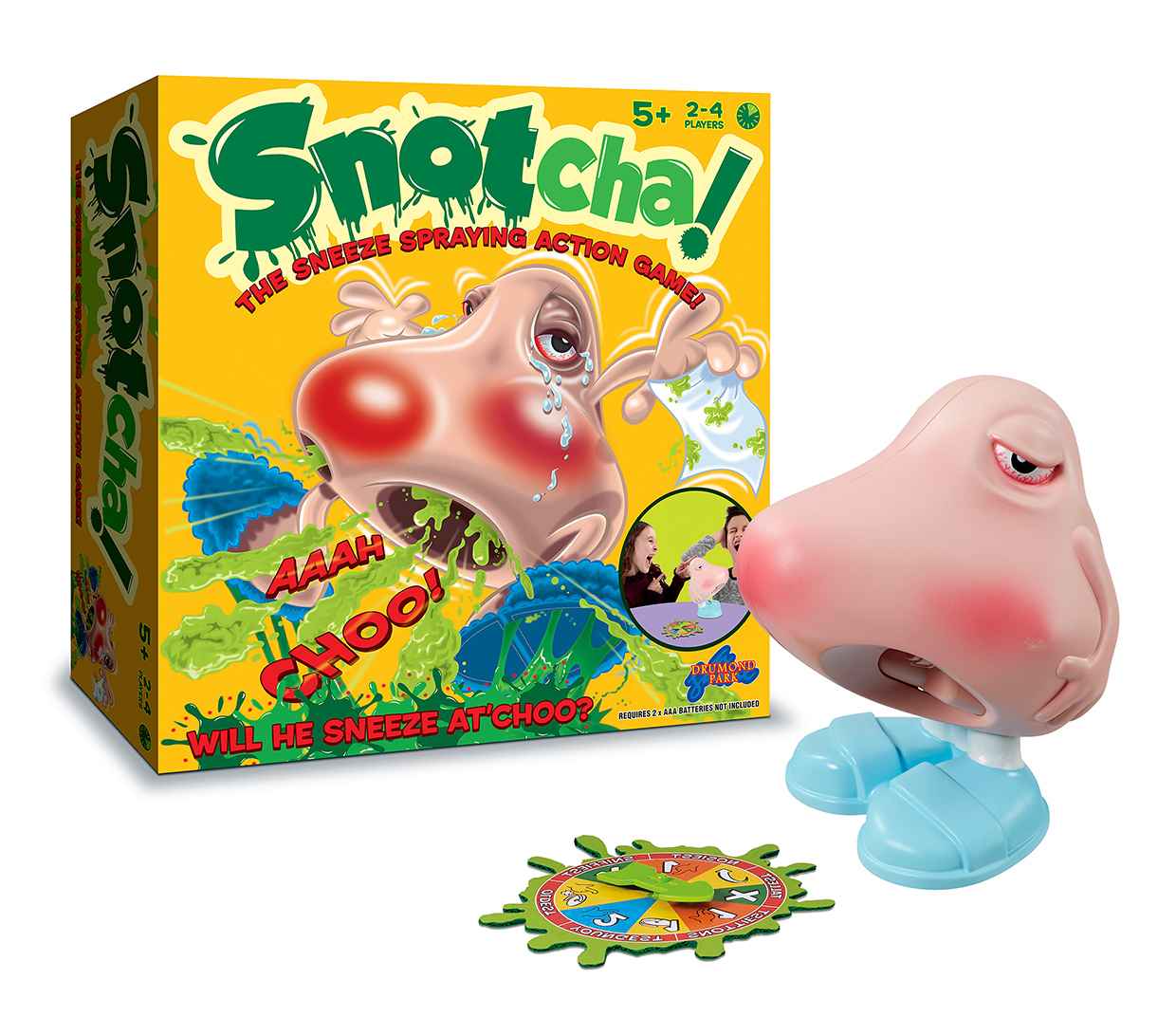 Setting up
The game was quick and easy to put together and comes with a spinning dial and instructions, you simply fill the base with water and pop the 2 sides of the nose together onto the base and lock it with the switches so it doesn't come loose during the game. You will need 2AAA batteries which I couldn't put in quick enough as my 2 little girls really wanted to play, they love anything to do with nose's and bogeys especially my little nose picker Milly.
Playtime
We are now sitting around the table and the game is in the middle, the player with the biggest nose goes first but we just let the youngest go first which was Milly. You have to move the nose to face you when it's your turn. The aim of the game is to stay dry and not get snotted on Ewwww.
This game is really entertaining and I really enjoyed watching the kids wait in suspense to see if they were going to get sneezed on and the laughter I heard when they did! Once you have been sneezed on then you are out of the game and the winner is the last player who has stayed dry.
We really enjoyed this game and it will be coming out regularly on our Sunday games afternoons.
.
For more information on the Snotcha!
game (rrp £24.99) and stockists, please visit www.drumondpark.com
You can also find them on Twitter
UK entrants only
Over 16's only
The winner's details will be passed onto Drumond Park who will send the prize out to the winner
The winner has 30 days to claim their prize or I will have to redraw 
No cash alternatives
I received Snotcha! from Drumond Games in exchange for an honest and open blog post review. The opinions and experiences shared in this post are my own.