Which Scruff-a-luvs Blossom Bunnie will you rescue?
Lemon Drizzle, Posey or Peppermint?
Lydia and Emily received a limited edition blossom bunny and they couldn't wait to reveal which one was in the box.
What is Scruff a Luvs Blossom Bunnies?
Blossom Bunnies are little plush bunnies that are squashed up in a small ball.  To rescue them you will need to give your Scruff-a-luvs a nice bath to wash out its matted fur, dry them, brush it to fluff it up and then give lots of love.
In the Box
you will receive;
Mystery Bunny
Flower headband crown
Scruff-a- luvs flower headband
Adoption certificate and instructions on what to do.
We got PEPPERMINT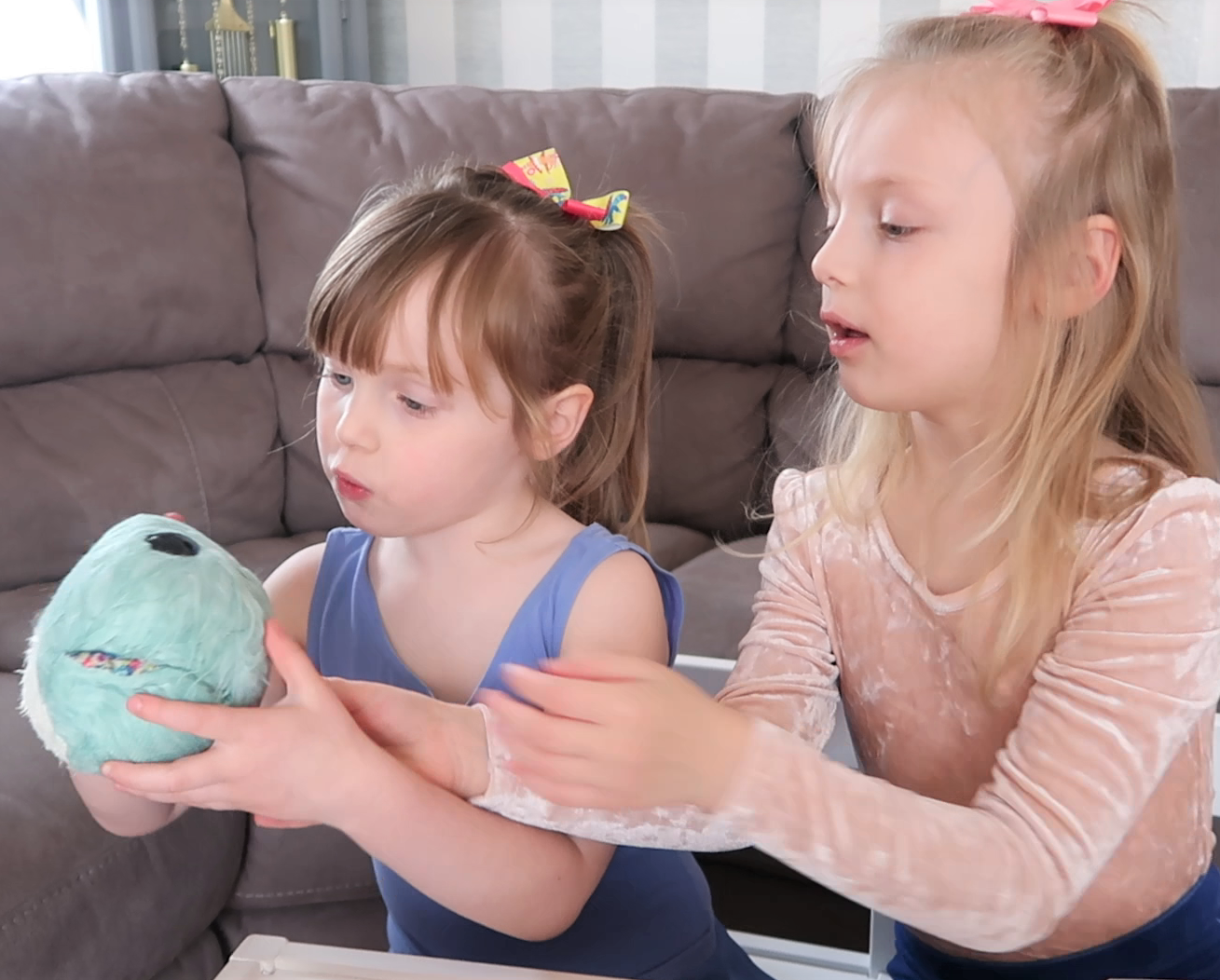 After a very exciting reveal, the girls got straight into bathing Peppermint.
Next step was to dry our scruff-a-luvs Blossom Bunnie.
This part was a little time consuming as it took around 20 minutes to dry using a hairdryer, however, Peppermint was very fluffy once she was dry and brushed.
The last thing to do was to officially adopt our Scruff-a-luvs Blossom Bunny. Lydia took the opportunity to fill out the adoption certificate herself and sign her name.
Now all they need to do is LOVE their little non-scruffy Scruff-a-luv. Which is the easiest part.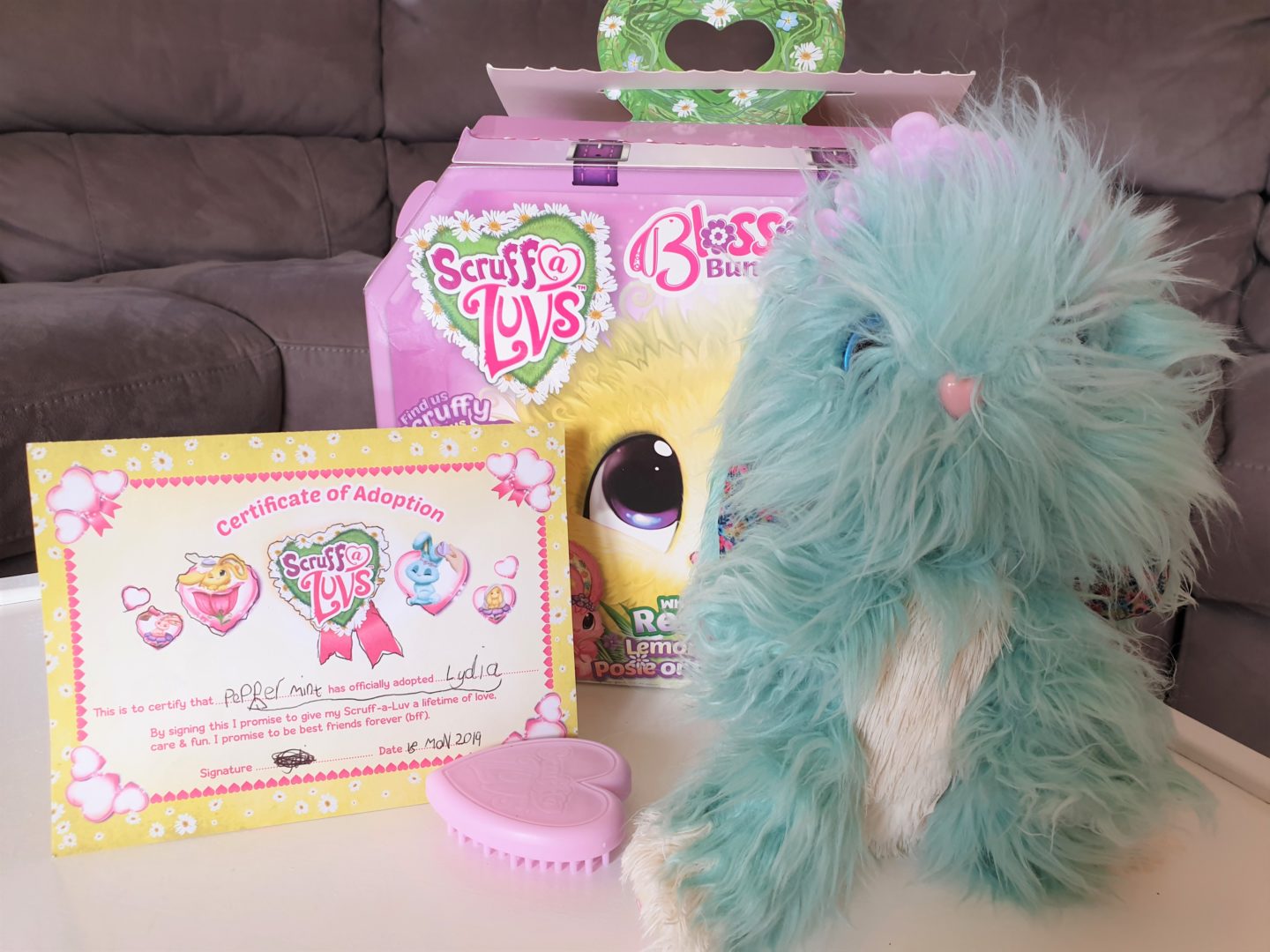 Peppermint has also been going on adventures with us which you can check out in our video below
We all had so much fun with this product and I especially love how its a toy that does not require any batteries and involves lots of physical play. It also teaches children to be kind and love all animals by rescueing them and loving them.
Scruff-a Luvs Blossom Bunnies are Limited edition and available to buy at all good toy stores They Rrp for £19.99
Scruff-a-Luvs is a proud supporter of the RSPCA.
You can also enter our giveaway for a chance to win your very own Blossom Bunnie.
We also have a video review unboxing our Blossom Bunnie, which you can take a look at below
I was sent this item in return for an honest and open review on my blog, all opinions are my own