I thought I would do something different this year and put together a gift guide, especially for dogs. In this feature, I have an array of different products which includes treats, chew toys, grooming and dog activity tracker. I have placed the links within the headers for all of the items listed below which will take you directly to the relevant website.
None of my links is affiliate
Pooch & Mutt – Christmas dinner treats
Health food for dogs. Turkey, parsnips, carrots, peas, gravy, no sprouts & sweet potato, sage & thyme stuffing. Ethical Award – The Ethical Company Organisation. Ethical, natural, UK-made and award-winning. No added salt or sugar. PETA – not tested on animals.
We're all doing it – wearing smart devices on our wrists and measuring our activity on our phones. What seemed like a craze a few years ago is an established thing today.
Now, with PitPat, your dog can do the same. PitPat gives you an easy way to keep track of your dog's activity level, to manage their weight, and because it's all about your dog, to have lots of fun along the way.
Removes moulted hair and knots and tangles for a well-groomed finish
Double-sided slicker with soft pins on one side and hard pins on the reverse
Flexible brush head for gentler brushing
PetLove Furzz toy racoon
An enticing, long-bodied play companion for dogs of all sizes the PetLove Furzz Raccoon with Squeaker has been carefully developed to provide hours of entertainment, featuring an adorable realistic raccoon design, soft plush outer, long floppy body and a squeaky face dogs love. Rosie loves carrying he racoon round the house.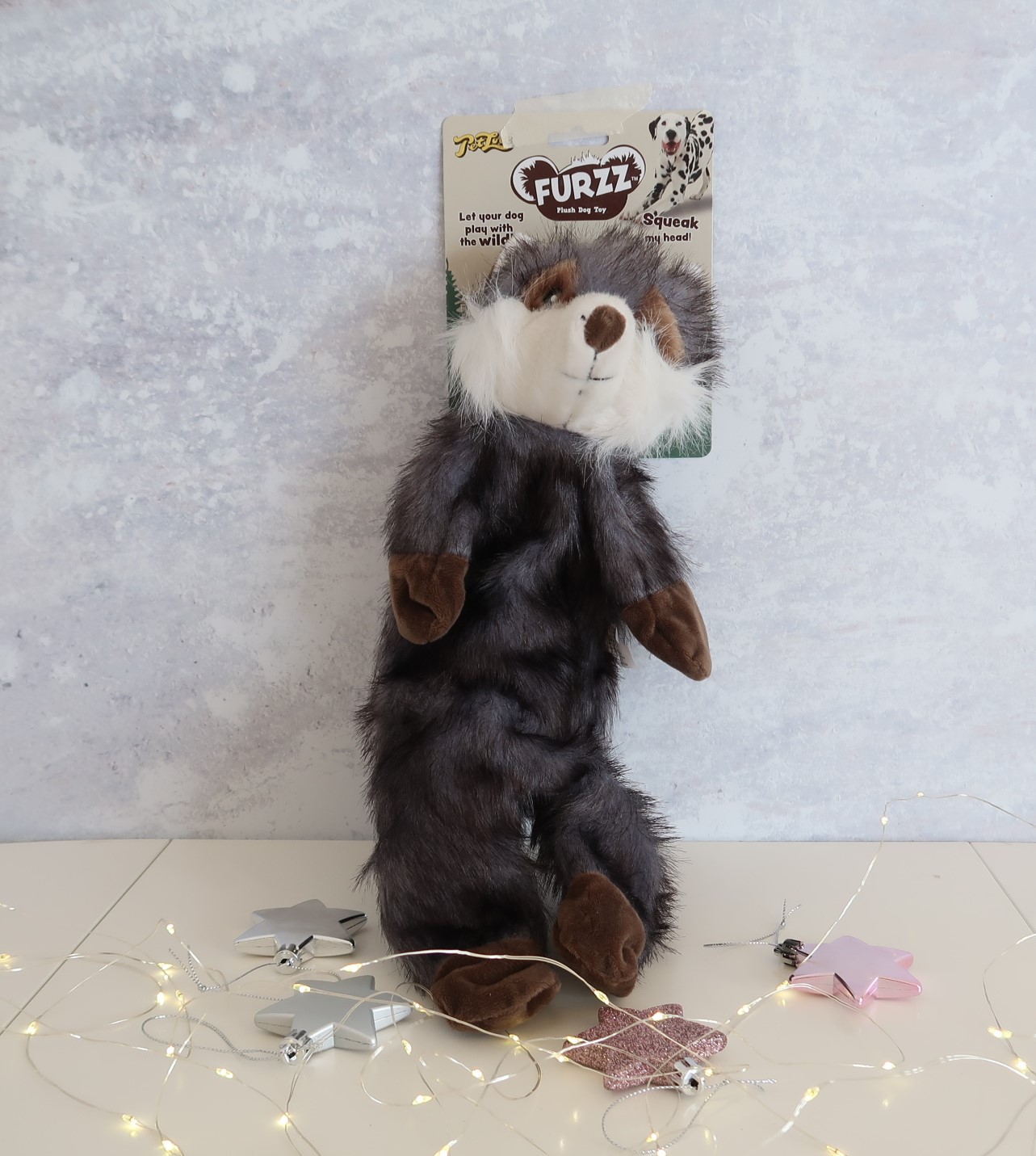 Nylabone -Natural bacon flavour stuffable rubber cone & Extreme dog chew toy
I have tried a lot of different dog chews in the last few years in a desperate bid to find something that she wouldn't chew through within minutes. Nylabone is the only brand that I have found which has been successful and I can 10000% recommend.
The big play and fetchball for dogs

Floats extremely high on the water, making it highly visible for your dog

Easily take the dog with its mouth

Holds your dog active

The dog stays healthy longer
Phosphorescent Chuckit ball for dogs

Resistant rubber ball that loads quickly in bright light

High-quality photoluminescent material, perfectly healthy

Compatible with Chuckit L Ball Launchers
Give your furry friend a tough game of tug-o-war with the Chuckit! Mountain Rope Tug Dog Toy. This toy features a unique design as it is made from poly-rope with TPR connectors to withstand rough play. It also features looped ends to provide you and your pup an easy place to grip.

Disclosure: We received these sample's for the purposes of writing my gift guide.