Brand new for 2020  Inflatanation is opening it's doors here in Peterborough on January the 18th. The new venue is in the Peterborough One (PE1) Retail Park in Eye.
Inflatanation is a 14,500 sq ft inflatable theme park for both adults and children's that features a huge ball pool, obstacle races, drop slides, huge bouncy balls, drops, balls – plus a gladiator battle podium and a special 'Inflata Bubbles' section and much more.  You can see their full list on their website before you come.
I have put together a quick guide for you with all the important information you will need from where the venue is, opening times, costs, food  and much more all in one place before you visit,
On your first visit
They advice you to arrive 30 minutes prior to your booking slot as you will need to sign a waiver and go through the safety rules. Any future visits, checking in will be much quicker.
Normal Socks must be worn.  No non slip socks please. They strongly advise wearing thin long sleeved tops with long trousers/leggings as with all inflatable, friction burns can occur on exposed skin when performing certain activities, especially slides.
Socks can be purchased for £1.50 a pair.
Also as a friendly reminder that this is a family venue so please refrain from wearing slogan tops that may cause offence.
Lockers
Lockers are £2.00 for 1.5 hours or £3 for 2 hours which is non refundable but piece of mind for your personal belonging whilst your off playing.
Address and Parking:
Peterborough One (PE1) Retail Park,
Free parking on site.
Opening Times:
Monday to Thursday 11am to 8pm
Friday and Saturday 9am to 9pm
Sunday 9am to 8pm
Booking and Prices
You need to book Inflatanation in advance using their booking system on their website.
Entry Prices
Please Book Online In Advance
First hour
Under 4 – £5.99
4 to 15 and Adults – £9.99
Additional hour (if wanted)
Under 4 – £3.00
4 to 15 and Adults – £7.00
Spectators, Non-Walkers/Babies in arms are FREE of charge! 
There are also options to save money by purchasing a family fun pass, see offers and vouchers on their website.
Cafe and Wifi
You will be pleased to know that there is free Wifi and a Cafe on site
Will update with price list shortly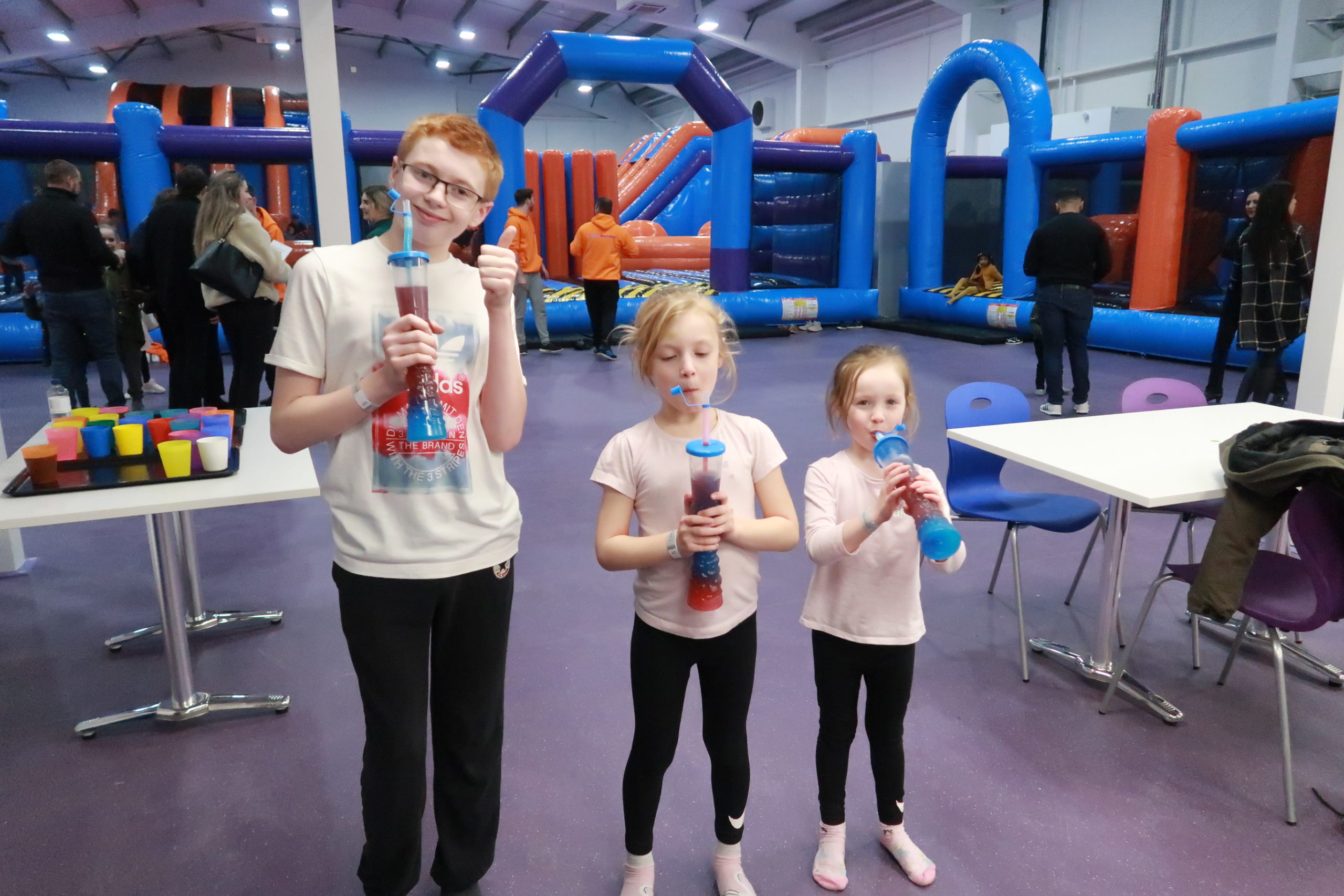 Classes
There are three classes to choose from (timetable for Peterborough TBC, I will update asap)
Inflata Tots– Sessions where they open up their entire theme park just for the little ones to play  in without the fear of older kids and adults knocking them over.
Disability Friendly- Sessions especially for people with disabilities to enjoy where the number of participants is halves, the music is turned down, free entry for the parent/carer with every participant and complimentary juice and biscuit for the participants following the session.
Grown Ups Only – Sessions for all the big kids out there aged 16 and over only.
Parties and groups:
Inflatanation offer party and group packages for:
Children's parties
Adult's parties
Schools
Corporate hire
Exclusive hire
More information on this can be found on their website.