What you will need:
65gPeanut Butter (Check that it does not contain Xylitol and this is very harmful to dogs)
120g Wholemeal flour
80g Honey
1tsp of Vanilla extract
140g Grated carrot
1tsp of Bicarbonate of soda
60ml Vegetable oil
1 Egg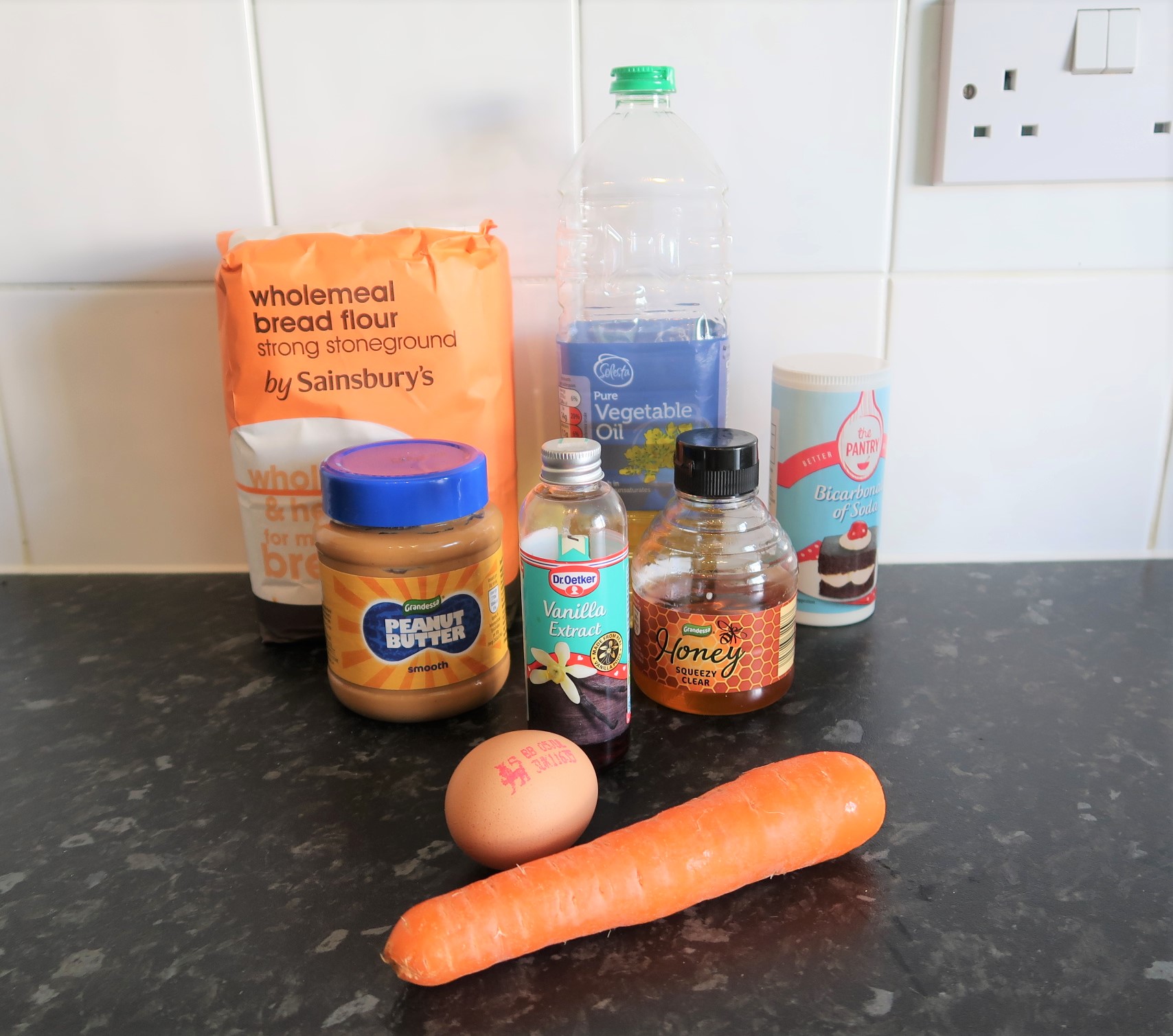 Method:
Prep:20min  ›  Cook:40min  ›  Ready in:1hr 
Preheat oven to 180 C / Gas 4. Grease a ring cake tin or medium square tin.
Combine the egg, peanut butter, oil, vanilla, and honey, if desired, in a large bowl; blend well. Stir in the carrots and mix thoroughly. Sift together the flour and bicarb and fold into the carrot mixture. Spoon cake mixture into the prepared tin
Bake in preheated oven for 40 minutes. Let cake cool in the pan for 10 minutes; then turn out onto a cooling rack to cool completely.
I covered the top of the cake in peanut butter and made the number 2 using dog treats I brought from Millies wolfheart.
If you like this cake recipe, why not come and check out the dog biscuit recipe I tried and tested.
The knight tribe – Rosies 2nd birthday
Like this post? Save it for later…
***None of these links are affiliates***