Disclosure- AD In collaboration with Wicked Uncle
When Lydia was born, I joined a support group through Facebook through which the majority of us still post within. Every year, the same questions come up, "What are you getting for birthdays?", "I am looking for inspiration, any ideas?", "Need Christmas ideas! What are you getting your little ones?!". Even with a group of 80+ ladies with different budgets, it can still be a difficult question to answer and even I still find myself thinking the same things. Which is why when Wicked uncle got in to touch to work with me I became excited because finally, here was a website that will help me, you and all the other mums and dads, nans, grandads, aunties and uncles out there find gift ideas for birthdays and Christmas that tick all the boxes.
Wicked Uncle has made it easier for you to filter your search through their categorised sections from adventurer, brainiac, and chocolate lover to fashion and style, sensory, dinosaurs, and much more, to suit the individual you are buying for.
As Christmas draws closer, Wicked Uncle is also great for anyone who is participating in a Secret Santa present swap. Every year, my schoolmum friends and I run as ecret Santa. We usually set a budget of either £5 or £10 pounds so everyone gets a little something. There is so much to choose from within this budget and with the gift wrap service available it means that it just got a whole lot easier.
What I love about Wicked Uncle is the variety of the gifts they showcase on their website. They have an assortment of gift ideas that I wouldn't have even thought of looking for myself, encouraging creativity, mindfulness and fun, and like most parents these days, I love this website as most of the gift ideas do not involve any screentime.
Wicked Uncle also understands that we all have our own budgets which is why they have such a big selection of different gifts ideas to suit all, with prices of the gifts ranging from as little as £2.95 up to £99.
Here are some of my favourite picks from the Wicked Uncle website and why:
We brought this for Leo a few years ago and he still uses it to this day. It comes with three ultraviolet pens which are wiped clean so that you change what you want to write on there.
I love this idea for older kids. Leo is always trying to trick us out of our money and at least this way it would probably work!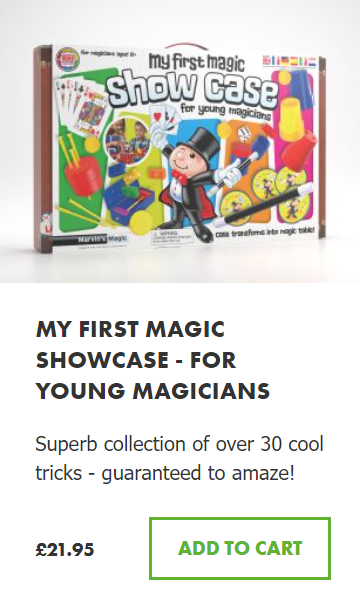 For all the budding little magicians out there, My First Magic Showcase looks like an excellent choice for beginners.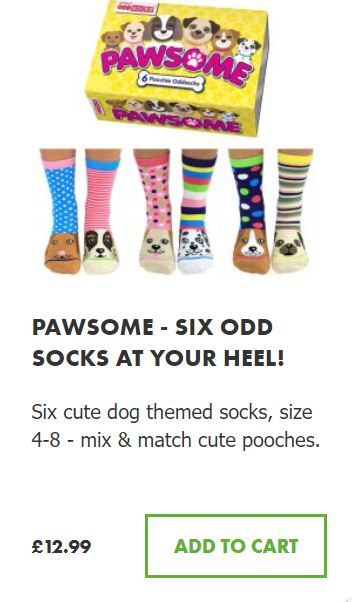 The girls are forever losing socks, we have a carrier bag full of odds so these novelty odd socks are a brilliant unique idea.
No matter the time of the year or occasion, Wicked Uncle has such a variety of gifts that there is something for everyone, with a gift wrapping service you can send gifts direct – perfect for those who do not live near their loved ones as well. They also have a wide range of hand made cards, the perfect accompaniment to any gift.