Ad- This is a collaborative post however, all thoughts and opinions are my own.

After any great show you need a great meal, so what better place to go than to The Empire in Great Yarmouth who is owned by the same family as the Hippodrome. Set within the old iconic theatre, The Empire provides a quirky and exciting atmosphere where you can enjoy a wide range of different foods and drinks, including a cocktail bar, and craft beers.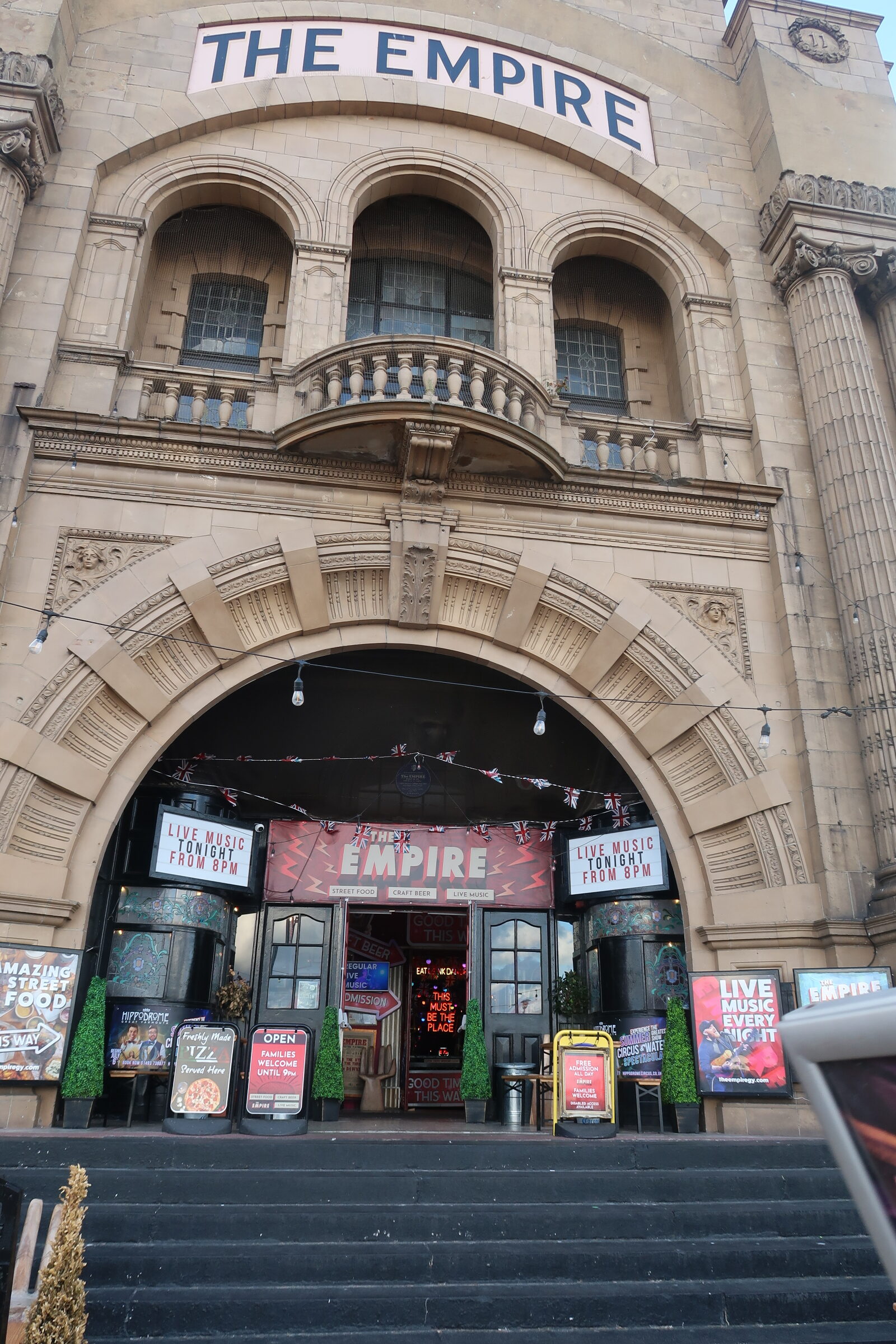 When you arrive at the Empire, the place can seem a little daunting as there are three kitchens, two bars, a cocktail bar and plenty of space to sit. However, the process is very simple, with three kitchens you have three different food options to choose from. When we arrived, we had a burger bar, Mexican food stall serving only vegan and vegetarian options, and a pizza bar.
From time to time the kitchens will change bringing in new menus and food choices, so no month is exactly the same as another creating a dynamic and interesting eatery. Whats more is that with the choices, there was something for everyone – something we don't always get in other restaurants.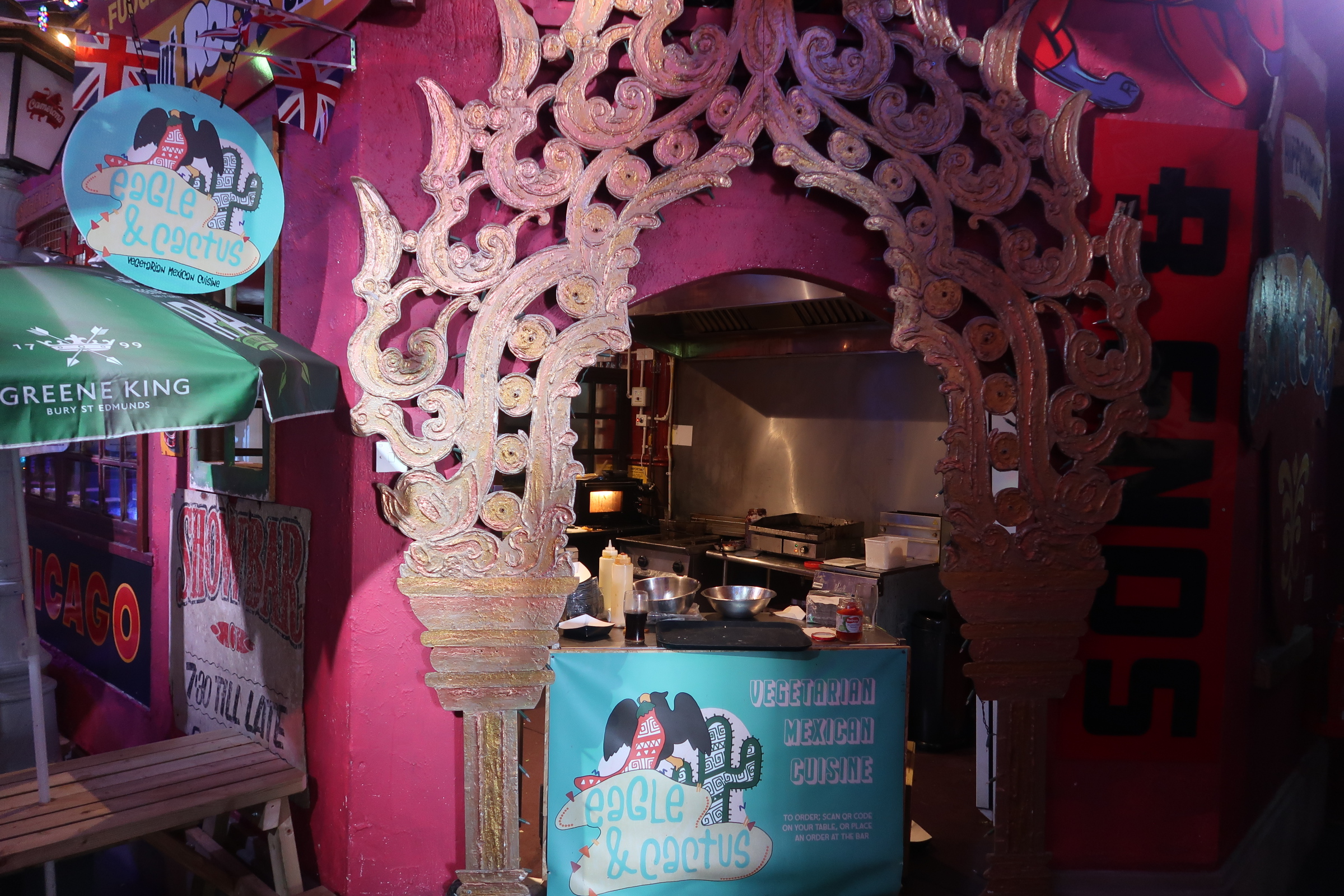 Lydia has long been considering switching to a more vegetarian diet and the Mexican options were great for her. Emily is less adventurous so pizza was her choice of food. Leo, David and I are definitely more burger people, so opted for this menu instead.
The food was amazing! Lydia had never had Halloumi before and opted for the halloumi tacos. She had nothing but praise for the food and complimented the chef personally to say how lovely it was. Our burgers were amazing! From Leo's triple stack, David's Canberra burger and my chicken Kiev burger, we were absolutely stuffed by the time we finished.
The venue itself plays live music and the theatre's ornate roof and building design really added to the whole atmosphere of the place. They also had a tree towards the end of the room which just worked so well along with the posters and wall designs, all set against old theatre, movie and television.
The tables have checkers and tic-tac-toe boards etched into the table top and counters are available from the bar so the kids could keep themselves amused playing games while the food was being prepared. Lydia, having never played checkers before, held her own and won most games she played (much to Leo's disappointment).

The staff were super friendly and helpful and the entire experience is out of this world. We thoroughly recommend this restaurant for anyone looking for authentic food from a wide choice of kitchens, with great beer, live music and an amazing atmosphere.
The Empire is located along the Marine Parade, NR30 2HF. For more reviews on things to do around Great Yarmouth, have a look at my places to visit guide.