Welcome to my Christmas gift guides for Boys.
I have put together some ideas together for anyone who is struggling or just needs some idea's outside the box to buy for the special boy in your life.
First of all, we have the *Discovery Galaxy Tracker 60mm smart telescope.
You download the app on your smartphone and then you can mount the phone on the top of the telescope to make it easier to see the stars. The app tells you the name of the stars and if you move the telescope then the app will just relocate to where it is pointing too.  How cool is this gift for any child who loves learning about the stars? This gift costs £59.99 and can be purchased here.
Do you have a footie mad child in your life who also loves Star Wars? You cannot go wrong with this amazing *Kylo-Ren star wars football from Mitre. It is a match quality football in size 5 and is perfect for playing on grass or astroturf surface. The star wars football costs  £22.00 and you can purchase it from here.
Next, we have a *Crayola Sticker set which contains 500 stickers to choose from, including colouring pens to write on your own stickers. The Crayola sticker set is only £4.00 and available to buy from here.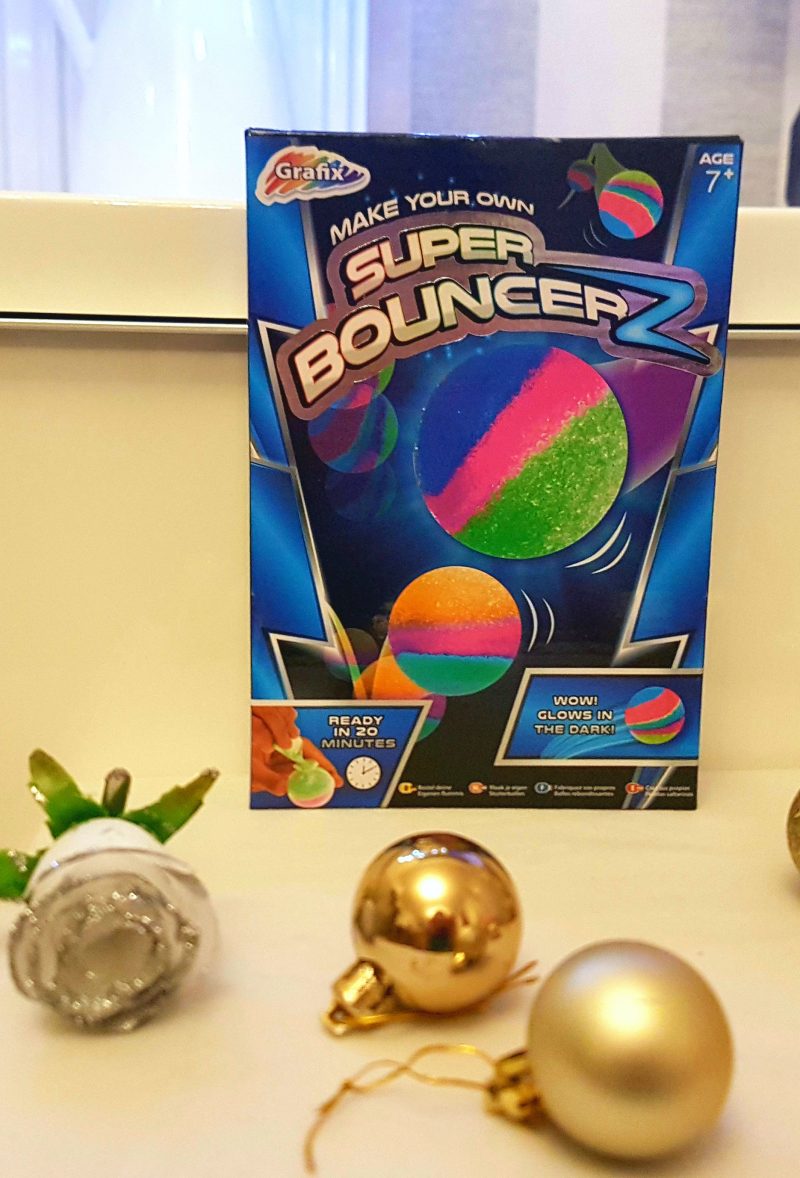 *Make your very own super bouncer which glows in the dark, ready in just 20 minutes. This would make an excellent stocking filler idea and is on;y £2.00 available to purchase from here 
Ooh now we have the *Trooper bot which is a remote-controlled robot with an in-built dart shooting system, up to 50 actions in programming mode, charges with USB cable and makes robotic sounds for £59.99 and can be purchased here.
I absolutely love this and is definitely on my list this year a Mini Arcade Machine which includes 240 games for hours upon hours of fun for £17.99 available to purchase from here. This would be an amazing gift for all the older boys.
Or maybe your son is like mine and loves making comic strips so having a machine that makes the noises would be amazing. This machine can play 16 different sounds and is brilliant for little pranksters. Cartoon sound effects machine for £6.99 available here 
What boy doesn't love a torch? especially a star wars Lego stormtrooper LED Torch,  here you can buy one for just £12.00.
Items marked with a * I received in return for inclusion into my gift guide
For my Christmas gift guide for girls please click here and for Her please click here