Our Elves are back at the beginning of December for some new naughty Christmas 2017 antics and this year I can't wait to see what the naughty little tinkers get up too.
This year will be our 3rd year and even though Milly our youngest daughter enjoyed it last year, this year will be even better for our little family as she is a little bit older to enjoy it more.
Every year we have a North pole breakfast, in 2015 we had it on the 1st day of December to kick-start elf on the shelf antics and it was also a time the children met the Elves for the first time and they had to think of cool names for them.
In 2016 we did it halfway through December and this time the kids had to give their letters they wrote to Santa for the elves to take back and give to the big man himself.
You can buy Elf's from anywhere to do Elf on the Shelf. Poundland, Qd, eBay, B&m, Small businesses make little kits which include an elf which is really cute.
You can also make or buy a magical elf doors from any of these places names above and other retailers too. You can either have it magically appear before the elf/elves arrive with a sign saying under construction and you can buy Santa camera's which is a stick on dummy camera with a LED light inside so they can see Santa is watching so hopefully stay good.
Back to Elf on the Shelf, here are some of my photo's from the previous 2 years for some inspiration to all the newbies starting the tradition or anyone looking for something different.
Please feel free to leave me a comment on here if you feel this has helped you, it would be hugely appreciated 🙂
This was 2015's North pole breakfast- notice the green elf milk
All aboard the shoe shoe train… SHUU SHUUU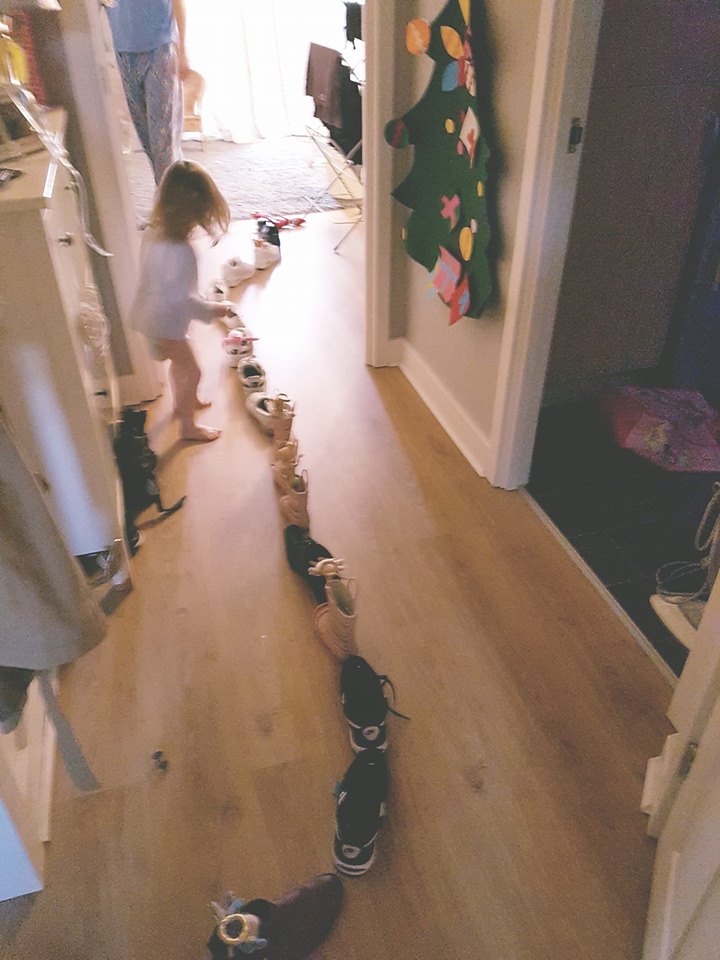 Flour Snow-angels
Oh dear !
They bought the children a gingerbread house to make.
Ernie trapped his sister in the washing machine.
mmmmm delicious treats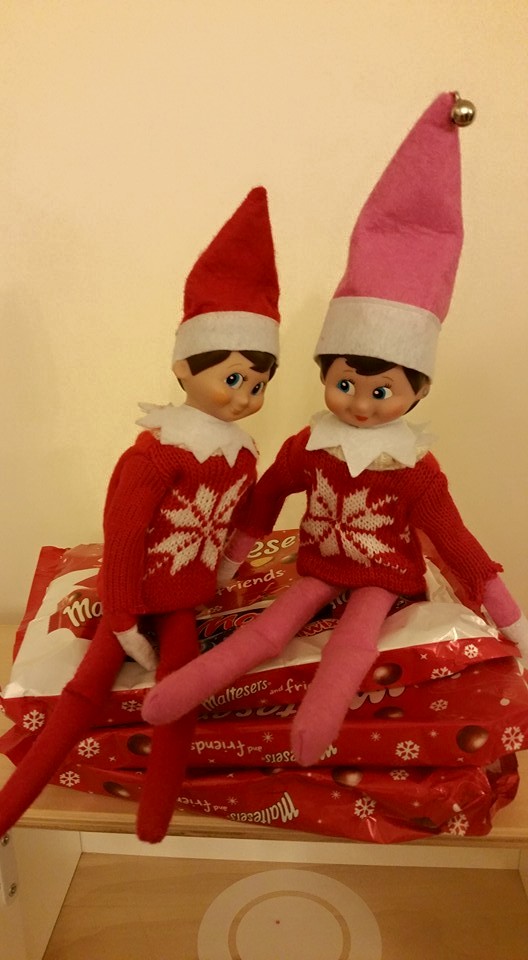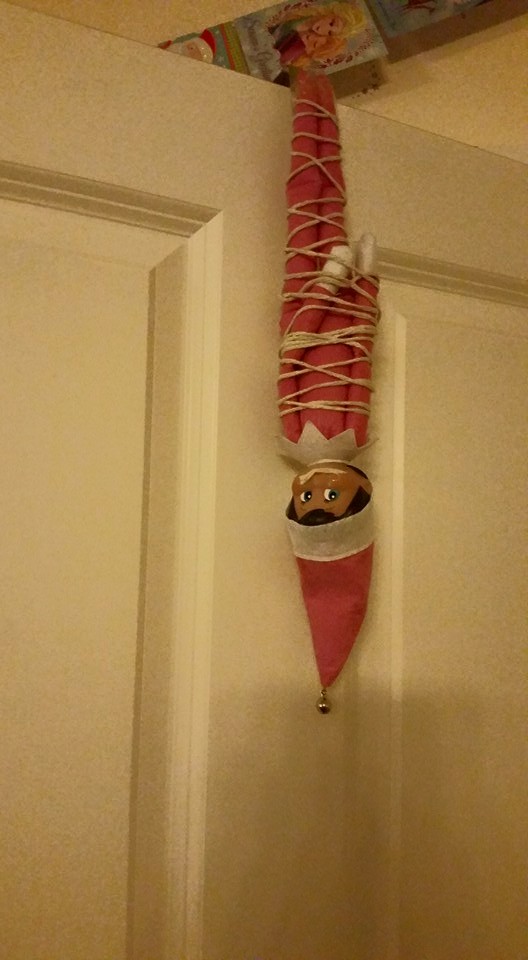 Snowball fight!!
Shit break
Knicker and boxer tree
Elf in a bottle
Hide N Seek and Elsa freezing Ernie
I am really looking forward to this year's antics and I really hope you have enjoyed this post.