The Hair helper is a storage solution for hair clips and bobbles with space for a hairbrush on the side to keep all those pretty hair accessories in one place so they are easy to access.
I absolutely love this product and it has honestly made my mornings so much easier before school and thats simply because my girl's bobbles and clips are all in one place and stored neatly together instead of in a messy heep.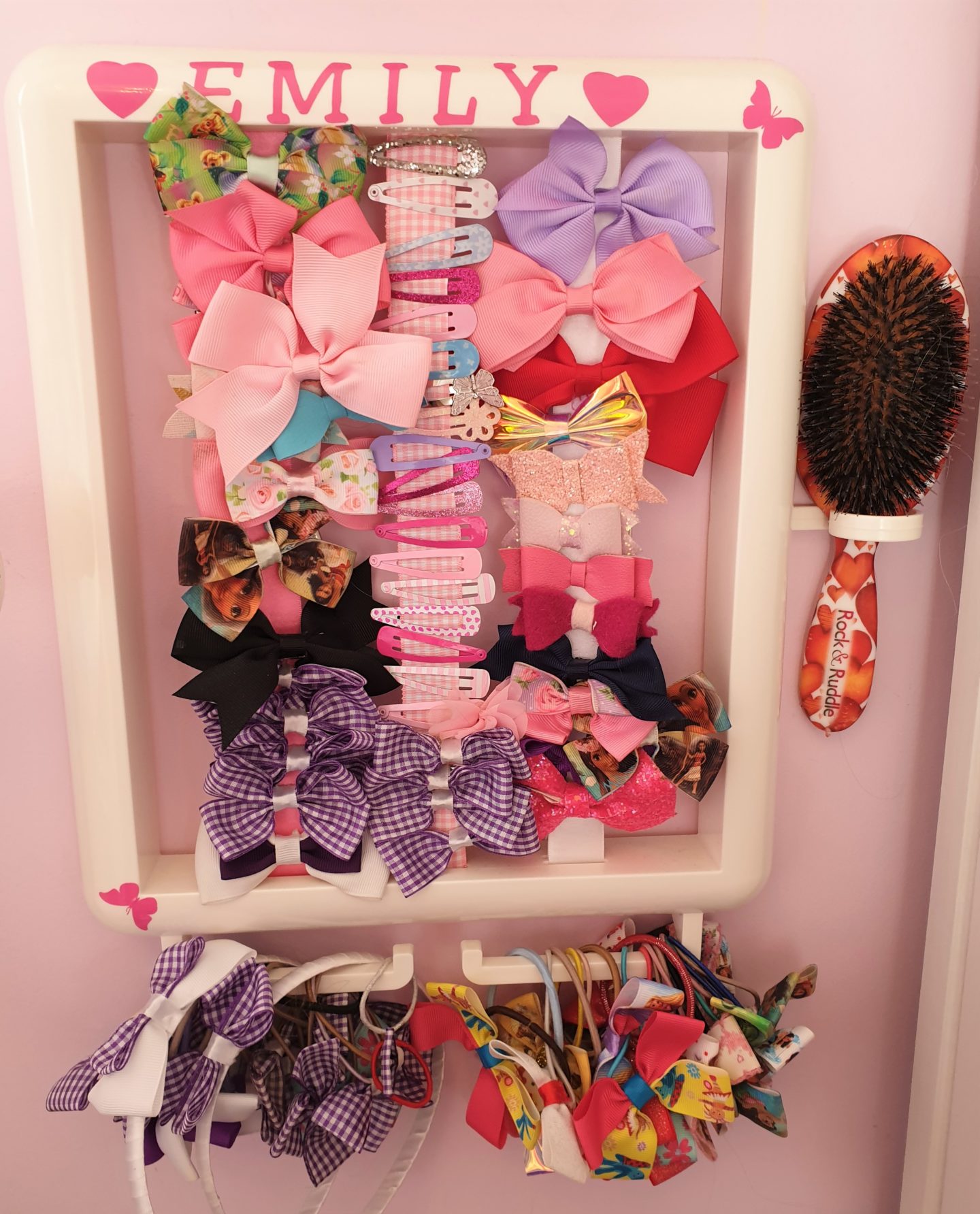 It consists of a frame to hang on a wall and a few hooks that fasten to it. These hooks hold your hair bits and bobs, and your hairbrush. To help you mount the hair helper on the wall they have put holes in the packaging that line up to the position of your chosen wall fixings.
The ribbons are very easy to fasten. They thread through specially designed holes and seal with velcro.
Not only has this made things easier with storing hair accessories, but It also encourages independence as your child can pick what they want to wear for the day and bring them to you so that you can do their hair, or they can have a go themselves.
You can choose between a white or pink frame and then choose 3 ribbons from their wide selection to suit, personalisation is also available as well as decorative pictures for 20p per letter and 20p per decorative sticker.
Check out my video review on The hair helper and enter our giveaway to win your own below.
For a chance to win one of these genius hair storage solutions for yourself, check out below. and GOOD LUCK
***We received The hair helper in return for an honest and open review on my blog***
'It's Hair raising' – Leo