My Review for Maplin suction BT WP speaker
I love singing when I am having a shower or in the bath but my phone doesn't go as loud as I would like it to. I received a suction Bluetooth waterproof speaker to review and that is just what our family has done and enjoyed doing so.
Whats in the box?
USB charger (plug not included)
The Speaker with suction disk on the back
Instruction booklet
Getting started
First of all, you will need to charge the speaker for 2 hours before turning it on which will then give you up to 3 hours of play time. To switch the speaker on you just hold down the power button for a few seconds and then you will need to sync it and connect it to your Bluetooth device like you normally would. The details are in the booklet on how to sync the speaker.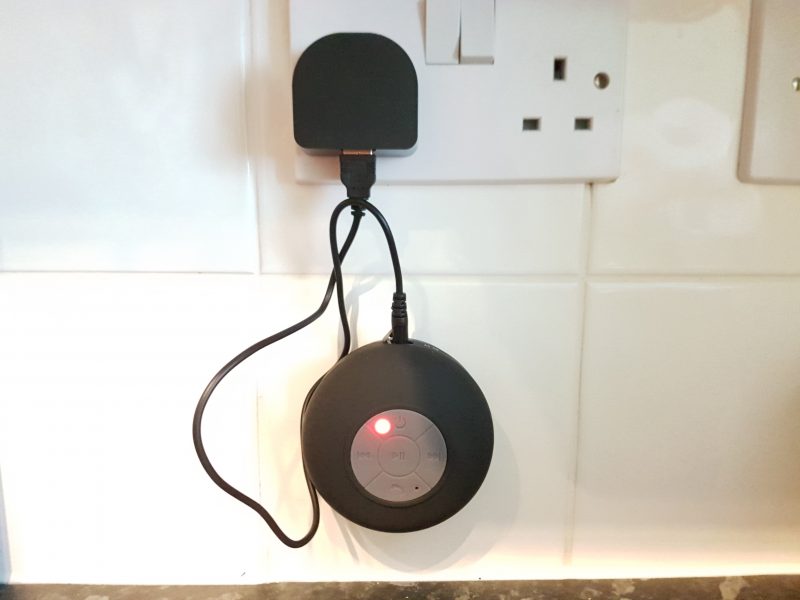 Once you have fully charged the speaker, place it where you want it to go and turn it on. Hold down the power button until it beeps and when the light stops flashing it means It has synced to your Bluetooth device.
We have put ours in the bathroom on the tiles, my children always ask me to play music on my phone for them to sing along too whilst they are having their baths or shower but like I said it just doesn't go loud enough.
About the Speaker
The volume on the speaker is really good, you can have a shower and hear it with no problems whilst you sing to your heart's content. I also received a phone call whilst using this device and was able to chat away with my little sister whilst enjoying a relaxing bubble bath without the worry of dropping my phone in. Her voice came through lovely and clear and likewise with mine which I also thought was excellent for a low-cost speaker Rrp £9.99
This would make an amazing stocking filler, secret Santa or gift, If I had received one of these as a gift for any occasion I would be over the moon.
*** I received this product in return for an honest review, all opinions are my own***