Roco Clothing offers a huge variety of children's high quality, affordable formal wear and accessories to suit all occasions. Weddings, christenings, proms, communions and parties.
The majority of the time when I buy dresses for the girls I would chose pink, but lately I am actually steering away and going for pastel colours. I still love pink, but as my girls are now getting older, I just feel that I should really experiment with other colours on them.
After browsing through their website I decided to go for the floor length, mint colour halter neck Phillipa dress and gold orchid shoes by Paisley of London for Lydia. When it arrived, oh my word, it was even more beautiful in real life. As you can see from the photos, the detail in it is stunning and everything about it screams elegance. The shoes have a small block heel and beautiful flower detail on the front.
For Emily I chose the blue pleated Elsa dress and white bloom shoes by Paisley of London.
Emily would usually turn her nose up at the colour blue, because pink is her favourite colour however, she LOVES this dress and said she feels like a princess wearing it. It really brings out her piercing bright blue eyes as well. The design is beautiful, with a bow on the back of the dress that opens and closes with a popper button.  The shoes are beautiful and look so cute on her; they are her new favourites.
For Leo we chose a 5 piece grey formal suit that came in its own dress bag. The quality again was second to none.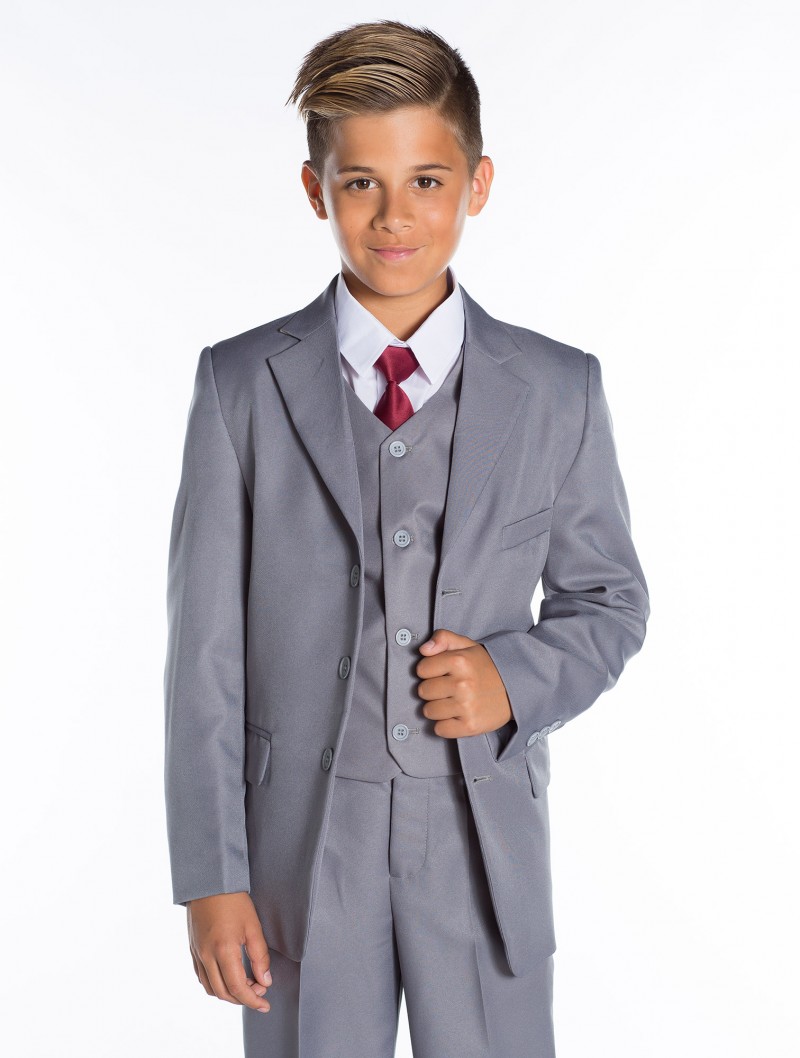 **Photo is from their website**
I am so impressed by the quality of these garments. Both dresses and the suit have a good weight to them and you can see and feel just how good the quality is. They all come with protective bags and shoe boxes, so they can be stored nicely when not being worn. This to me shows how much they care about their clothes.
I can thoroughly reccomend this company so if you are looking for high quality children's suits, dresses and accessories that dont break the bank, then you absolutley must check out their website.
You can also follow them on Twitter and Instagram.
*** I was sent these items in return for an honest review, all views are of my own***