At the back of our house we have a meadow which means we get ALOT of spiders, this does not mean we are used to them its quite the opposite. All of us including David do not like them but I just had to review one of these because they looked so cool and I just knew my children despite not liking spiders would love this and I was right.
The spider is a decent size with a red marking on its back, similar to the red back spider and has a furry life-like body.  If I was to place it on the palm of my hand it would take up most of it.
Turning it on its back the spider has two lines of brittle brushes which helps it glide along hard flooring quickly like a real spider would. The spider will not work on carpet.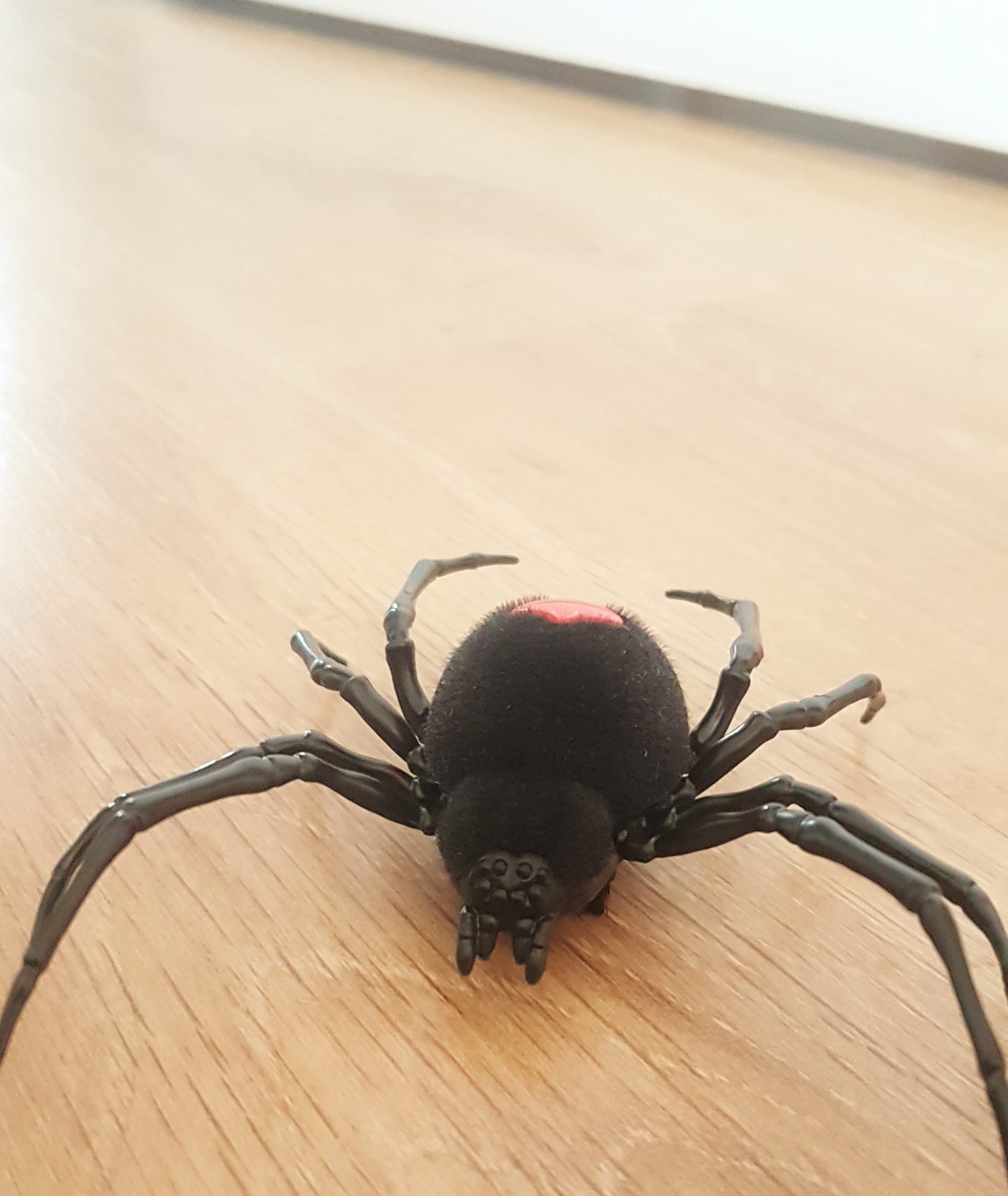 When placed on the floor it moves fast and the legs guide around any obstacles that get in the way so you dont have to keep moving it when it gets  stuck.
It's on/off switch is located above the brushed underneath the spider and the batteries are included so you can start playing as soon as you get  it. It is recommended for children 3 years +
I can see us having a lot of fun with this little arachnid. Emily has even given it a name 'Shirley' haha Shirley the Spider and she carries it around with her everywhere, she even wanted to take it to school and scare her friends. Shirley sleeps next to her at bedtime which by the way would be so hilarious if she had woke up and forgot she had put it there, mean mummy.
This hair little critter would make an excellent gift or stocking filler for both girls and boy and even adults, I know a few adults who would be over the moon with one of these.
Available to buy at from Argos and Amazon