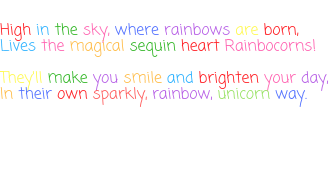 All the way from Rainboville the Rainbocorns have arrived and with 12 to collect we, we couldnt wait to get started.
Your cute little plush is covered in a bright plastic egg shell with a unicorn horn on the front.  Lydia was so excited to crack this egg open and see what was inside. On the front of the Egg there is a heart shaped reversible sequin patch which is covered by clear packaging tape to stop you trying to get a sneaky peak of the suprise under the sequins before you have unwrapped it.
The egg is also covered in question marks and love hearts to make the reveal even more intriguing. Once Lydia had removed the packaging around the egg she brushed her little hand over the heart to reveal a DIAMOND, and I kid you not this girl squealed when she saw what was inside.
A big bright pink with glittery eyes, rainbow hair, unicorn horn and wings plush toy.  
Also inside the bottom piece of the shell there is another little suprise hidden which she was very keen to investigate, she removed the top part of the  little egg inside to reveal her very own Boo-Boocorn and it was a Kittycorn.
There are 22 different Boo-Boocorns to collect with 3 in each category.
Hamstercorns, puppycorns,, bunnycorns, kittycorns, monkycorns and Unicorns.
But can you find the RARE Boo-Boocorn TWINS?  these also come in the same 6 categories with 12 pairs to collect.
Inside the egg you will also receive the famous collection guide with all of the Rainbocorns and Boo-Boocorns to collect.
Each Rainbocorn has a name and our's is called 'Hopcorn'
Once you have unleashed your suprise's you can pop the sequin love heart out of the shell and simply clip it on to your Rainbocorns heart which is now complete and ready to be cuddled and played with, you can also use the sequin heart clip in your hair.
The egg shell case makes a very cute storage option for your child's bedroom too.
Rainbocorns have their own webisodes which you and your children can enjoy watching together. Lydia and Emily especially love this one. Their favourite part is when GiGi throws a pretend ball to Scruff so he would go and let her sleep as they do this to Rosie our dog and then laugh when she chases thin air.
How much Is a Rainbocorn sequin suprise?
Rainbocorns are priced at £24.99 and are available from Argos, Smyths, The Entertainer, Asda and B&M. Monkeycorns are sold exclusively in Argos.
They do not need batteries and do not make any noise, so your child's imagination can run wild with creativity during play time and also have a new bedtime buddy to cuddle up too at night.
Lydia also wanted to draw her own picture here for you all to see, what do you think?
***We were given this product in exchange for a review however all opinions are honest and are own***